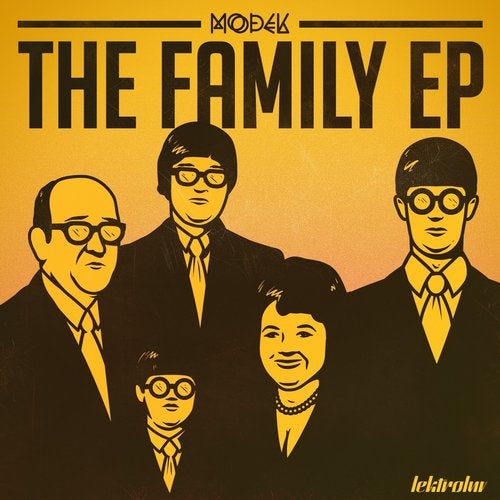 Release Date

2012-09-10

Label

Lektroluv

Catalog

LL73
Modek has been busier than ever since the release of his 'Willow/Dust' and 'The Brink' EP's on Lektroluv - that got played by everyone from Boys Noize over Fake Blood to Etienne De Crecy.
Apart from touring like a madman he did remixes for Fukkk Offf, Mightyfools, Keith & Supabeatz and AutoKratz plus a track for Cheaper Thrills.
This 'The Family' EP is now his third release on Lektroluv and we're very proud to have Modek back on board! Banging and epic at the same time... quite unique!!

Early support from:

Proxy: Love Modek!
mustard pimp: sick!
TAI: DOOOOOPE SHIIIIT MAN. I'm gonna use Donny in my next DJ mix. cheers guys...
beataucue: i like jimmy
tommie sunshine: Sally is the monsterjam!
highbloo: really nice ep !!!