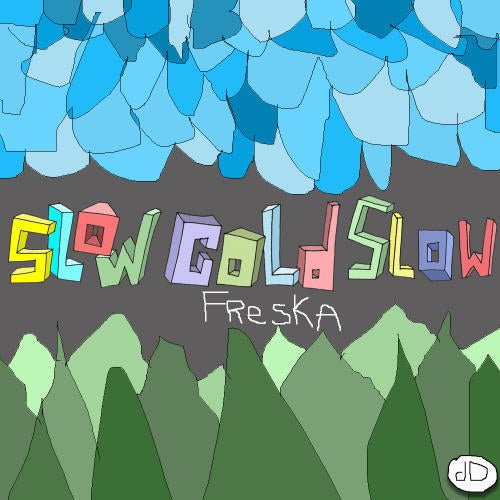 Selected Feedback...

*EQTV RECORD OF THE DAY*
DJ Mag - "Seems like sunshine has entered this Darkroom Dub! The variety and musicality here make it a real gem. Hard to choose a favourite!!!"
Ramon Tapia - "LOVE the whole pack!!!"
Nick Curly - "Spieltape Remix is definitely the one for me here. Support!"
Craig Richards - (Fabric London) "This is a great ep!! Add Venture my fav!"
Ewan Pearson - "Slow Cold Slow is ACE!!! Will play!"
Hot Chip - "Really enjoying this, "Slow Cold Slow" sounds fantastic on first listen... and this is a very strong release all around, thanks!"
Alex Niggemann - "Cool originals... Really lovely music!!!"
Deetron - "All about Minstrel From Venus!!! Love it!"
Edu Imbernon - "Loving this EP! M U S I C! All mixes are amazing! The harmony on Minstrel From Venus is awesome!"
Nick Warren - "Big big talent, all the originals are bang on the money and two corking remixes as well. Heavy support!!!"
Jody Wisternoff - "Wow, loving this! Every track is great, especially loving Slow Cold Slow. Love the melodic bassline, I will be behind this absolutely!!"
Lauhaus - "Honey From Within and Add Venture sound amazing!! Summertime!!!"
Gorge - "Spieltape's mix gives a taste of super summer feelings, thanks!"
Hernan Cattaneo - "The whole EP is excellent!!!!!"
Datatransmission - "Spieltape remix! What a remix... breathtaking....wow! Just fantastic. This guy is an artist in the true sense of the word"
Till von Sein - "Cool ep...Honey Within is pure bliss and Add Venture is ace as well... big up!"
X-Press 2 - "Of Norway Version is wonderful!!!!!"
Pablo D - (Klubbers.com) - "Great Stuff! and full support. One of the best eps of this year sure. Slow Cold Slow is incredible!"

Every now again a release drops with us here at Exclusive that brings all daily productivity to a premature halt as we sit back, take stock and get swept away on a wave of originality. Freska's "Slow Cold Slow" is the latest musical gem to have had this effect and its now time for us to bring it to you....

its quite easy to comprehend the musical variety of St. Petersburg's Freska, when we take a snapshot of his influences. From Sabbath to Kraftwerk via traditional Russian fare, Freska has absorbed and used sounds, styles and techniques in his own music. His own work has already seen release on the likes of Stil vor Talent, Lo Recordings, Karate Klub and Traum, a label that also invited him to remix "Certain Things Pt. 1" by the legendary Minilogue. A combination that makes complete musical sense.

Darkroom Dubs has long been home to Freska. His 2007 EP "North From South" found critical acclaim and was soon followed by the successful 2008 singles, "Tuskee" and "Merrpink." Having recently remixed Silicone Soul's "David Vincent's Blues" which is slated for release later this year, Freska returns the duo's imprint with what is perhaps his finest and most complete work to date.

Freska's three new original cuts show an unnerving maturity in their production. From the slo-mo indie feel of the opening title track to the sun-drenched golden house vibes of "Add Venture," via the beautifully grandiose string and vocal bathed "Honey From Within".

As if that were not enough, we are treated to a brace of blissful remixes. Fellow Russian Spieltape sweeps "Slow Cold Slow" away on a beautiful bed of Balearic beats. Delicate chimes and and echoing trumpet abound. Meanwhile, Of Norway who are fresh from remixing Silicone Soul's "Nosferatu" for Soma's 20th Anniversary celebrations take on another track, "Minstrel From Venus." Their wonderfully trippy and inviting Nordic style works to perfection... as you will see!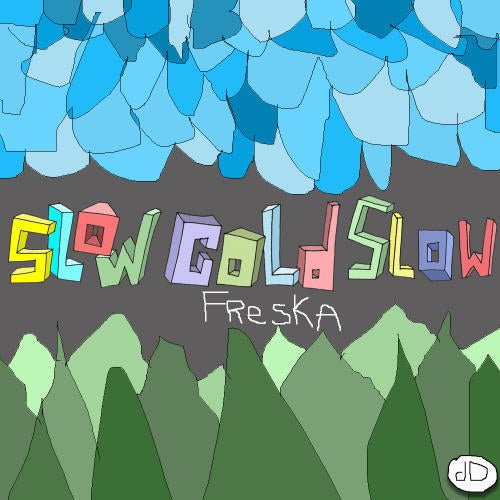 Release
Slow Cold Slow