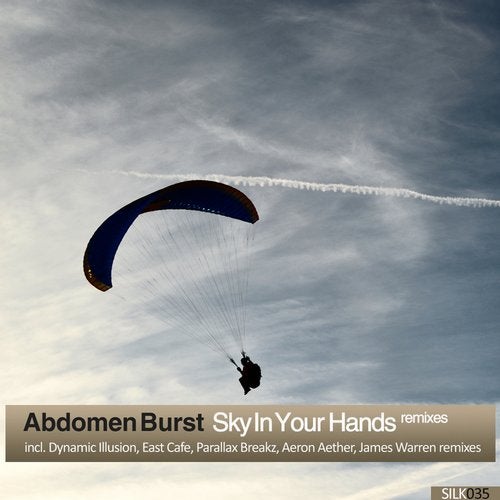 Release Date

2010-11-23

Label

Silk Music

Catalog

SILK035
For its 35th release, Silk is pleased to present a special remix package of tracks by Abdomen Burst, one of the most gifted, yet unsung artists in progressive. Fans of both progressive breaks and house will be pleased to see some of the great talents in these genres assembled here to honor him: Dynamic Illusion, East Cafe, and Parallax Breakz on the the world music-inspired "Sky in Your Hands" and Aeron Aether and James Warren on the equally poignant "Moments of Love."

Veteran Hungarian sensation Dynamic Illusion leads out with the 'Vocal Main' and 'Vocal Breaks' Mixes, both of which begin with a cinematic monologue, followed by a full lyrical "verse" section. The singer here is quite a talent, with a vocal inflection reminiscent of David Gray. As the tracks progress, swirling, pad-based sounds and arpeggiated synth effects add rich textures, paving the way for the gorgeous African vox samples in the latter half of the tune.

Fellow Hungarian phenom East Cafe also has crafted a powerfully atmospheric and cinematic mix. Lots of new melodic effects and fills have been contributed here: a stunning new string section, in particular, has the effect of taking the listener to the heights of the titular "sky."

Parallax Breakz, similar to Dynamic Illusion, makes heavy use of the vox samples of the Original Mix, but his interpretation, in general, is a much deeper and darker aural experience. The breaks and gurgling bass provide the low-end foundation, while oscillating pads sweeps and distorted and heavily delayed vox samples permeate the track.

Silk's virtuoso engineer Aeron Aether offers the first remix of the second track, "Moments of Love." Fans will recognize the tremendously rich sonic landscape of this mix as distinctively Aether, with the glorious string effects soaring over hard-hitting breaks.

Finally, British talent and returning Silk contributor James Warren offers a classic progressive rendering of "Moments of Love." A heavily processed, looping vocal sample provides a full texture early on, from which the song quite masterfully develops. In the main break, the resonant bass is highlighted, along with a beautiful new string section. In the latter half of the tune, a plethora of delicate, yet gorgeous melodies flutter through the mix, proving an ethereal close to the release.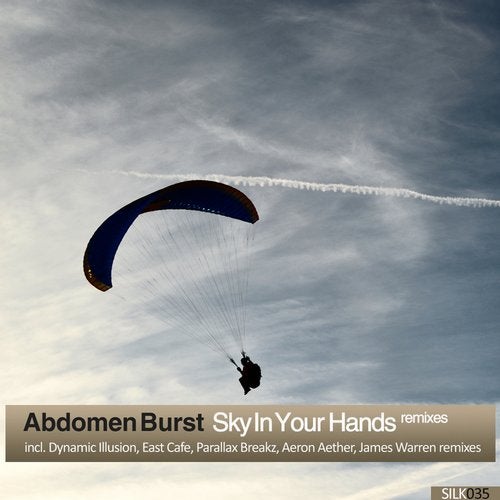 Release
Sky In Your Hands [Remixes]
Release Date

2010-11-23

Label

Silk Music

Catalog

SILK035