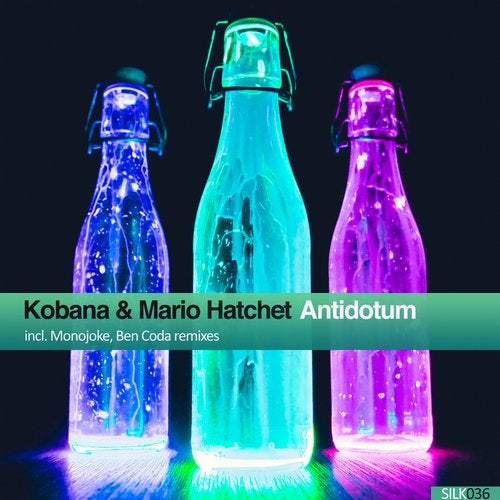 Release Date

2010-12-14

Label

Silk Music

Catalog

SILK036
Since the debut of "Antidotum" on Silk's Sampler #2 in May of 2009, exceedingly talented Polish duo Kobana and Hatchet have received great acclaim and support from the likes of Matt Darey, Jaytech, Marcus Schossow, and Ruben de Ronde. This two-track EP honors their initial contribution to the Silk imprint, while also showcasing a new original ("Frisky") and two terrific remixes by Monojoke and Ben Coda.

The Original Mix succeeds in providing the perfect 'antidote' for the December blues. A fluttering leads melody seems to imitate the poetic flight of a hummingbird. As it proceeds through the break, the melody becomes more resonant and the beat and bass pack a meatier punch.

Monojoke, who is also no stranger to top radio support (including "Trance Around the World") provides a lush prog house facelift of the original. Also hailing from Poland, Monojoke has proven to be not only one of Silk's most talented and consistent contributors, but also one of the imprint's most versatile, with stunning productions in both progressive house and breaks.

Kobana's second original, "Frisky," shares a feel-good spirit with 'Antidotum' and also develops in similar fashion. Starting out with a tech house rhythm, fragile melodies slowly creep in, including a crystalline arp. By the main break, the musicality goes in full effect, with the gorgeous melodies all confidently coalescing.

Rounding out the package, Silk welcomes first-time Silk contributor Ben Coda, whose work on esteemed labels Baroque, Unreleased Digital, Jetlag Digital, AlterImage, and Polytechnic over the past two years has not gone unnoticed. Typically centering his tracks on innovative prog-tech percussion and basslines, Coda stays true to form with his interpretation of 'Frisky"; the track features an infectious, torridly paced bassline that only gathers steam as the track progresses. The track also features a distinctive new female vocal hook - another catchy motif that will be sure to heighten the excitement on the dancefloor.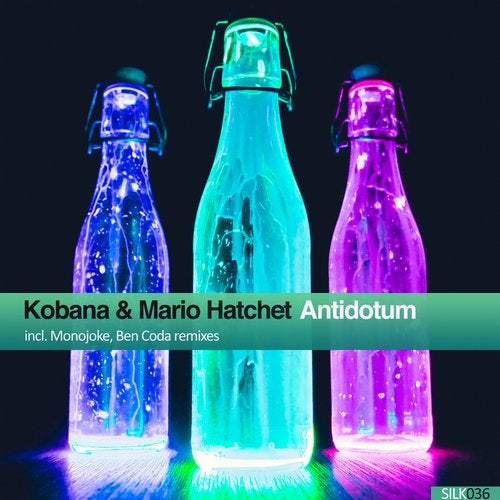 Release
Antidotum
Release Date

2010-12-14

Label

Silk Music

Catalog

SILK036