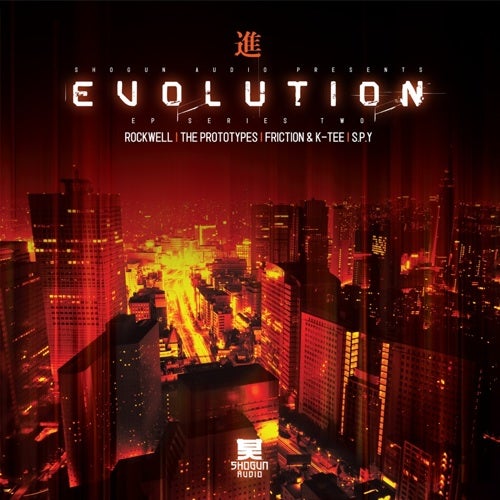 A year on from Shoguns first installment of the scene smashing Evolution Series and were finally ready to receive the next chapter thats destined to be yet another must have in record collections across the world.

Bringing together a formidable array of artists from the Shogun ranks, Series 2 leads the way for others to follow with drum & bass thats second to none. Be prepared for an EP so sick its scandalous! One of the hottest players in the scene right now, Rockwell kicks us off with the heavily hammered BTKRSH,possibly his most unadulterated dance floor production to date. Robotic sleaze and future-bound synths abound as it rolls and rolls with that all-important Rockwell originality thatll keep this one on the heavy rotation lists for a long time to come.
Next up The Prototypes drop the utterly filthy fireball Subterrestrial as they delve into territories previously unknown, proving theyve a lot more to give than just their masterful euphoric productions that have earned them legions of fans across the world already. A massive slice of tech- stepping D&B with bass so ill youll need to see a doctor afterwards.

Moving on and its time to launch another firm favourite from the Shogun silo, the Icicle remix of Friction & K- Tees Set It Off. Rinsed by Friction and the rest, the re-lick is a lesson in bass manipulation from one of the new masters of the scene. Turn it up and dont deviate, this ones gonna increase your pulse rate! Finally to finish up the reigns are handed over to the prolific and much adorned S.P.Y. who continues in the same vein as last years Gangsta with an all new turbo-charged track Pressure Drop. A total rudeboy stepper with rolling reece that runs the roost as it pummels its way to the finish line, taking no prisoners as it goes.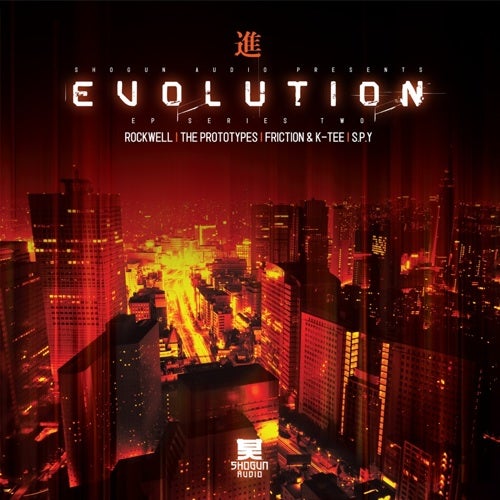 Release
Shogun Audio Evolution EP Series 2