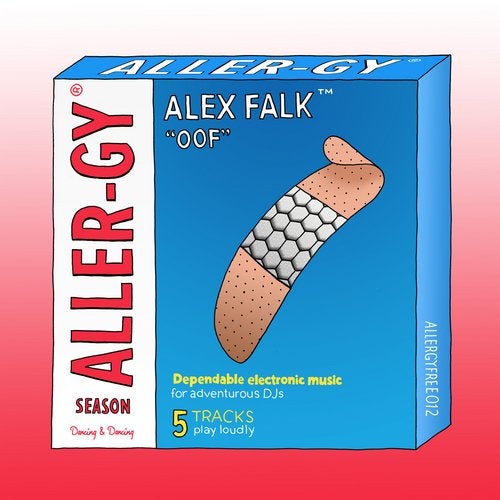 Next up on Allergy Season, a sure fire mend for any auditory cuts and scrapes left by mediocre club tracks: "OOF" by Alex Falk. 5 cool, complex techno explorations from the Knoxville-based producer and DJ.

Falk first made his mark in techno during the early twenty-teens with appearances on a tightly knit group of Southeastern US labels including Proper Trax and CGI Records. Born and raised well outside the established bases for electronic music in the Northeast and the Midwest, Falk absorbed the sounds of Miami bass and electro compilations that occasionally made their way to local CD stores. Falk eventually discovered the world of forest raves and Goa Trance that flourished throughout the Appalachian region in cities like Asheville, North Carolina. The scene was a bastion of electronic music that thrived just as the sounds began to lose hold in major cities across the country. Falk eventually moved on from the Trance sphere and focused his energies back home in Knoxville, founding the TEKNOX party series with a group of friends. 8 years of hard work and forward thinking booking allowed the party and the scene in Knoxville to grow, connecting with parties throughout Tennessee and the Southeast, and becoming a part of a grassroots revival of underground dance music throughout the US.

On his first EP for Allergy Season, Falk processes synthetic sounds until they take on near organic texture, creating hypnotic and psychedelic tracks that deftly bang. Opener "OOF" is a broken-beat techno opus awash in evolving synth tones and skittering stereo hi-hats. "Self" counters with a hooky vocal samples and an upbeat 909 pump. In the center of the EP "Lift" and "Mark" move deeper into the wormhole, painting intricate detail on surging rhythms. Falk closes with "MUU", an oceanic techno track that hits with wave after wave interwoven counterpoint melody until releasing into a lingering pad.

All tracks mastered by Kevin McHugh at Valence Studios, excluding "OOF" mastered by Alex Falk. Artwork by Bad Mariah.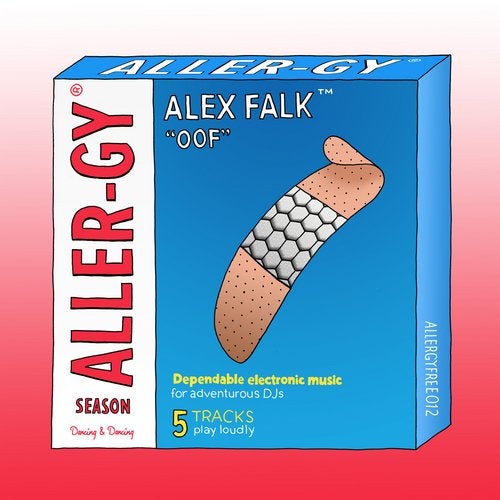 Release
OOF