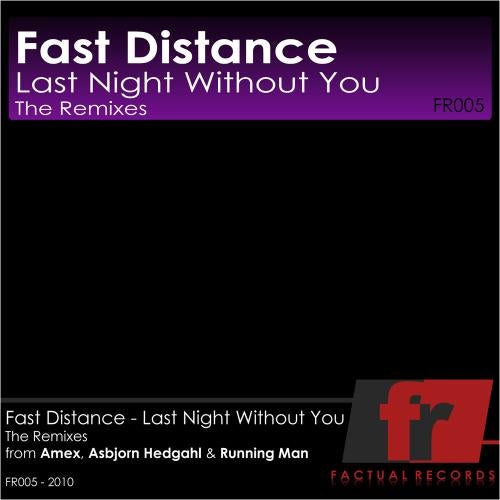 Our 5th Release comes from Fast Distance on which his tracks were and are supported by every major dj around the globe.Last Night Without You was released back in 2009 as an EP and from that day we got requests on having some remixes. The Track has epic synth lines, and a genuinely infectious Guitar lead that soars and just keeps going.

First up on remix duties is Armada & Blackhole artist Amex, who provides a truly summer feeling remix with some Balearic breeze main leads fitted together massively with the guitar lead.

On the other hand we have Bonzai and Camouflage artist Asbjorn Hegdahl on which he took the Original lead and combined it with some very very unusual guitar basslines and the result its just massive.

Last but not least Running Man, rounds off the package wonderfully with his mix, providing us with a gloriously epic reworking of the Original Guitar Sound, that packs a powerful emotional feeling. Richly-layered leads build on divine synths and make this resulting track incredibly beautiful.

We hope that you will enjoy all mixes as much as we did!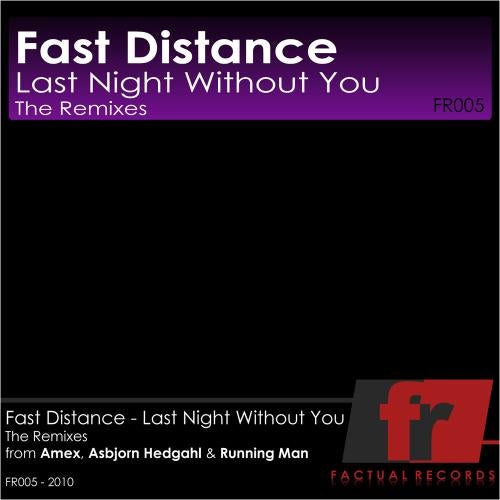 Release
Last Night Without You