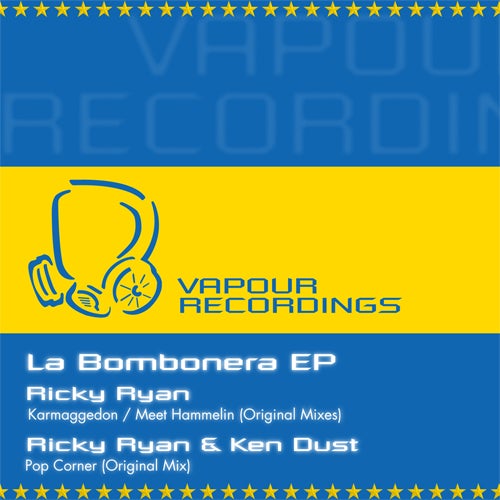 Vapour Recordings returns with a new release from our old friend Ricky Ryan with the La Bombonera EP.

Ricky Ryan is back on Vapour Recordings after a long absence. Ricky has previously featured on Vapour under his Can Costa moniker with the releases, Play Guru (with featured a Paolo Mojo Remix), Sometime Soon and Neozoolander.

Since Ricky's last releases with us, he's been busy forming his labels Sick Watona and Avangardia, touring the world, whilst doing countless remixes and originals as well as his debut album on Aenaria Music, which had some stunning gems on it.

We're happy to welcome Ricky back to Vapour with these 3 tasty tunes. This first package comes with the 3 original mixes with 'Karmaggedon', 'Meet Hammelin' and a great little funky number with Ken Dust in 'Pop Corner'. All 3 tracks are a great showcase of what Ricky is currently producing.

Remix packages will be coming soon from the likes of Kasey Taylor, Ucleden and many more..

Enjoy!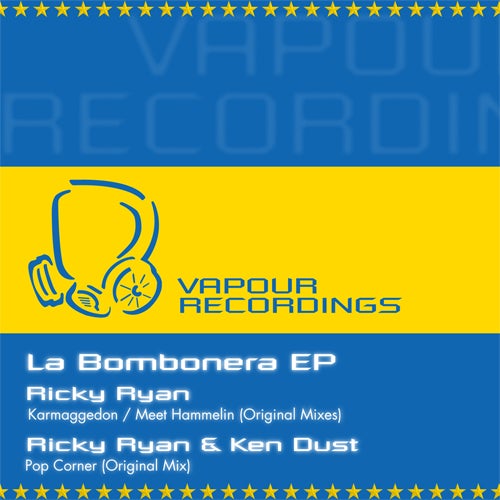 Release
La Bombonera EP