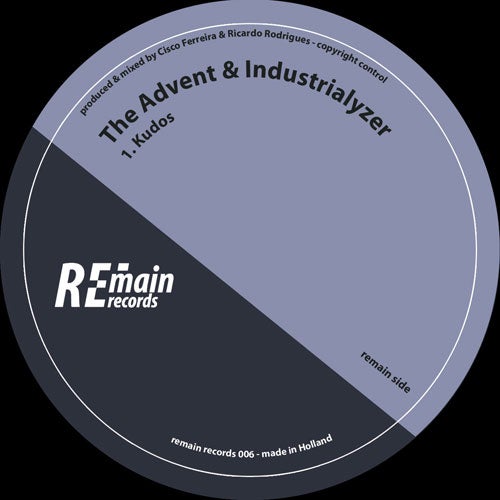 Remain 006, Kudos E.P., is a 2-tracker treat coming from two artists that have become an irresistible duo to any techno DJ out there. Remain Records proudly welcomes The Advent, one of the front-runners of techno, and his partner-in-crime, Industrialyzer. Their collaboration is one of the hottest things around and their work is in constant demand. Apart from releasing their tracks in their respective labels, Kombination Research and Codeworks, The Advent and Industrialyzer have had successful releases in labels, including Drumcode, Bush Records, MB Elektronics and many more.

On the Main Side, Focuspocus is a pure anthem that is totally unpredictable! It is guaranteed to be the track of choice for the spring-summer season and for a long time from now! A brilliantly solid track with evocative melodies spread throughout, utterly powerful cuts and kicks and absolutely dreamy loops that will get dancefloors on fire!

The title track, Kudos, on the Remain Side is equally powerful, yet so different... A highly rhythmic track that keeps escalating until it reaches the…boiling point! As you get into it, it becomes cheeky and playful with some ingenious point-cuts that leave you stunned for a single second until the next wave of radio-rich sounds and percussion mixture hits back! Nuff said…enjoy!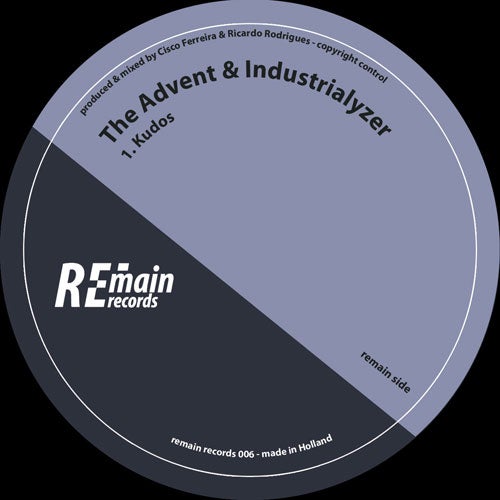 Release
Kudos EP