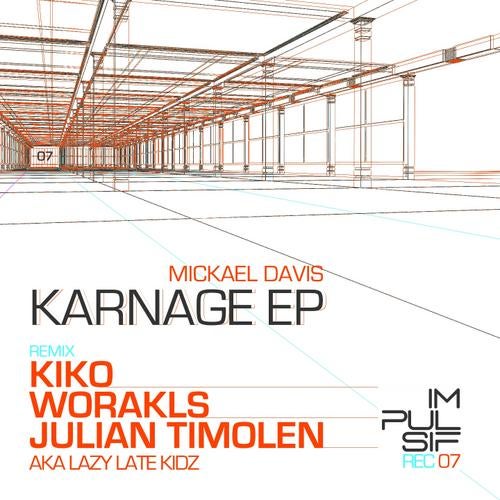 For this new release, Impulsif Records appeal to the French producer number 1, Kiko,
who honors us with a fantastic remix.
Author of the original, Mickael Davis, who prepares his album, not in finity more to rise.
Present on numerous international labels, he is extremely desired.
Also, two young person artists, Julian Timolen of the collective Lazy Late Kidz, as well as Worakls
(1605Rec) complete this eclectic and colourful release.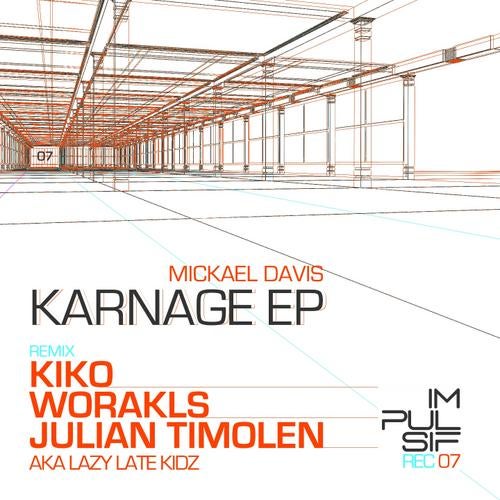 Release
Karnage