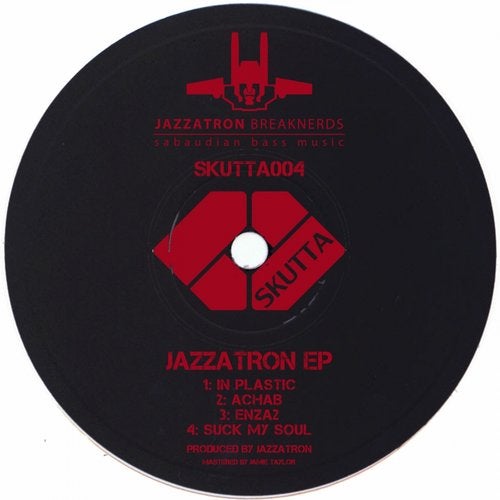 Following on from fellow Italian Future Roots' debut on Skutta Records we are proud to present to you our first release from Jazzatron, supplying the goods with a choice 4 track EP demonstrating their prowess and proving why they have recently been namechecked by so many with an ear to the underground.

The EP kicks off with lead track 'In Plastic'. Gentle high hats build up the intro over the soft pads all the way until this takes a turn into a deep roller of gargantuan proportions. The deep sub bass on this track is enough to make a morgue start bouncing. 'Achab' brings you into the more experimental side of the Jazzatron sound, its offbeat drum pattern skillfully crafted with each percussion hit alongside the crisp weighty kick drum. The synthesized bass and alongside the intricate drums create a murky atmosphere - definitely one for the heads. As 'Enza2' begins with its simple melodic synth stabs you never expect to be overcome with the halftime monster it becomes. From the moment the slightly distorted bass licks hit with each whack of the kick drum, this track will get any dance floor moving. This makes this the perfect track for hitting the crowd with something unexpected. The EP finishes up with the sinister 'Suck My Soul' This track is certified late night business, the beats are busy and the bassline brooding. A stepper to stop the people yawning come 5 O'Clock in the morning.

All in all this EP is the perfect addition to the collection of any fan, dj or connoisseur of the deeper experimental yet dancefloor friendly drum and bass sound. Jazzatron are leading the charge for the fresh new artists coming into the scene and Skutta Records will be championing them all the way.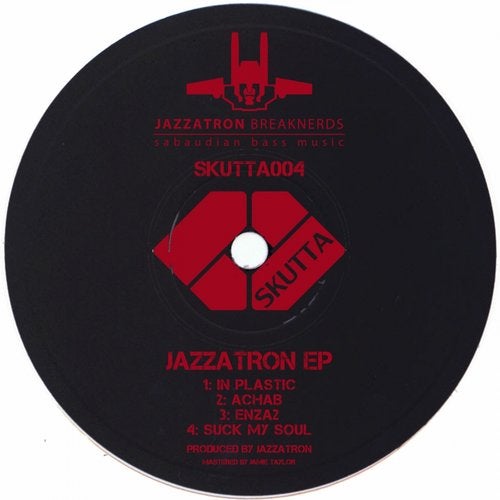 Release
Jazzatron EP