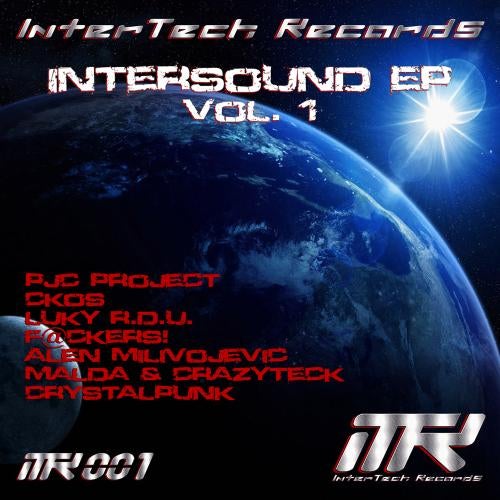 InterTech Records is pretty proud to present you InterSound EP vol.1! Its the first of the InterSound compilation, and even more, it's the very first release of the label! First, what is InterTech Records? Our main goal is to offer an alternative to the hundreds, if not thousands of techno and tech-house labels. ITR is right in the middle... and not much had goes in between those two boundaries! Our tracks are in between 128 and 134 BPM, to please those versatile DJs in this world constantly seeking for new sounds and cross boundaries style! Even if our style is quite specific, it's very large as well. That's why we have choose to release InterSound EP on the very first release, in order to present a sample of the variety of style we'll be covering, while still focusing on a hybrid style in between techno and tech-house!

The very first track of the EP is a track by no one else then Phil Caine aka PJC Project! This man is one of the favourite producers of Carl Cox, and nothing less than the sound engineer of the mighty Mad Hatter Records. De Tune is his interpretation of the ITR's concept. It's one of those deep tracks with a powerful ground-shaking sub-bass. It is hypnotic and groovy, with slow tempo but fast rhythmic. Well, we definitely like PJC Project's interpretation of ITR... and we're sure you will too!

Twist Wave is the original done by the man, Ckos! Is name might not be so familiar... but we all know Pornographic Records and DonkeyHead Records, or even more famous DJ name as Cristian Varela or Marco Bailey... Well, Carlos Koschitzky aka Ckos is the sound engineer of those labels, and the mastering engineer of these artists... And is own tracks are just marvellous! He combines fresh and groovy tech-house, all within a very skilled sound technique... If you didn't know him already, you'll definitely gain to know more of his own productions!

F@CKERS!... What the heck is that alias... and who is that guy?? Well, we should say "who are those guys"! F@CKERS! is a collective techno band formed by CrazyTeck, Alen Milivojevic and Malda. Within their collective, they do even craziest tracks than in solo! Triggered will definitely prove it to you! Good rhythmic tech-house with enveloping atmosphere with some creepy ambiance... It's simply delicious!

Alen Milivojevic, the main man who's slowly becoming a star, his always getting ranked within the top chart! Well... He did work hard on two very nice tracks in his very own style signature for the first EP... and damn that we love that style!! Spammer and Vigilante will for sure jump in the top chart... again!!

A very new comer, that we're happy to welcome, is Crystalpunk! This young man is signing his very first release, and it's definitely a great one! Crying Africa is a powerful track mixed with good and pounding beats, as well as emotional vocals and melodies... This track has a great soul, and not much tracks can claim having that!

One of our favourite is the talented Luky R.D.U.! The versatile man as done some good hardgroove... in an ITR's style! Bad Boy track is simply great... Great vibe, great feel, great beats... Peak time party track!!

You wanted to know how hard a track can be within the InterTech Records... Move Your Body is your answer! Malda and CrazyTeck had prepared an old school track with today's sounds... In one word, Heavy!

This is our very first release, and very first compilation. It perfectly represent how versatile is InterTech Records and how we want to present you known artist within the techno scene, beside new talent that might just be the stars of tomorrow. Let this great adventure officially begins!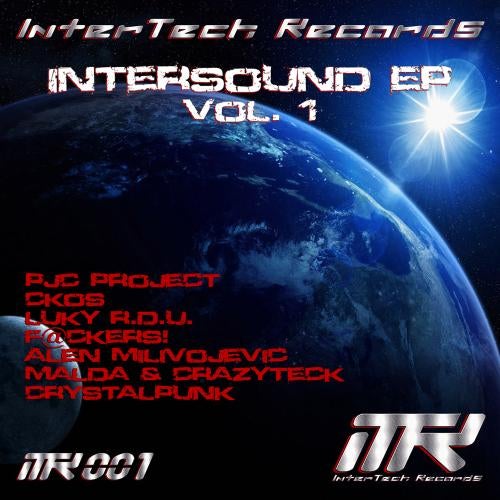 Release
InterSound EP Vol. 1