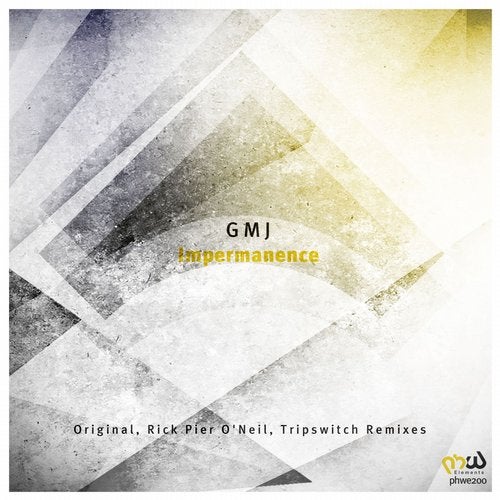 This week we actually hit up on a milestone for us, running the PHW labels as we through our PHW Elements division reaches our release number 200. Who would have thought that when we started?

We also celebrate it in style as we see the Australian native and long time friend of the label, Gavin Griffin aka GMJ return to us. Gavin has been a major player together with us for along time and he's always been a producer that we held high. The release is not only a truly special one to us, but also to Gavin for different reasons and this is his words about the release and the meaning about "Impermanence":

"Impermanence is dedicated to my late friend and colleague George who passed away suddenly earlier this year. The soulful meditative nature of this track is a living reminder of the open heart and warmth he shared, and the importance of embracing each moment in life to the fullest."

Gavin Griffin aka GMJ

"Impermanence" as an original is a truly heartwarming progressive productions, built through atmospheric elements to build that crisp, warm and hypnotizing feel that we always see from The GMJ moniker. It shows his true talent and dedication to build different soundscapes that is to send listeners on a journey and this is another huge number from Gavin. It's always a pleasure having him around. We let his music speak for itself.

On remix duty, we see a legend on the scene take charge on the first one as Rick Pier O'Neil returns to our PHW Elements division. With his amazing skills in building tension, power and energy into his music, he once again proves his raw dark sounds. It's an absolutely rocking gem from start to finish, as the tension is built up. Dark bass lines, razor sharp percussion and all those cool effects is blended together as a perfect match. It's as powerful as anything he's created and we are thrilled to see the reactions on this beauty.

Last but definitely not least, we see a debut on the label as UK's very own Nick Brennan aka Tripswitch makes a welcome entrance on the label. With a string of releases on pretty much every major label in the business, he now takes control of "Impermanence" for us. With a more laidback interpretation, added on textures to keep it warm and lush, he is delivering in fine style as he always does. We are thrilled to see him join us.

Overall a fantastic release from a few of the best in the business that we are excited to bring on to PHW Elements. Awesome music guys!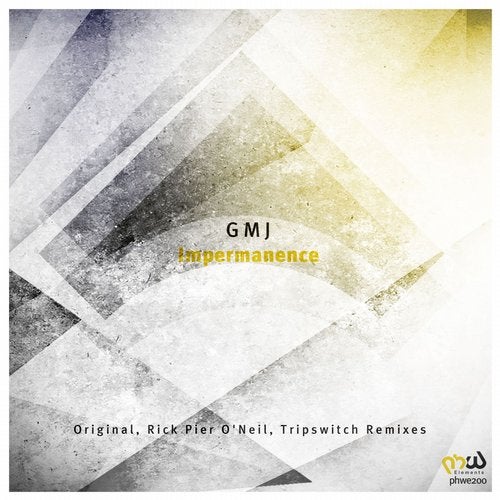 Release
Impermanence