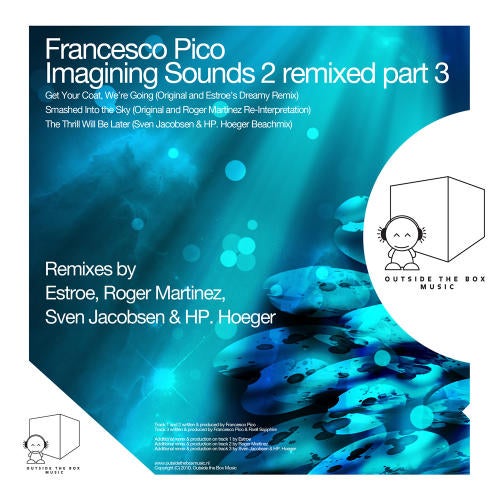 The release of Francesco Pico's album 'Imagining Sounds 2' was a milestone for the Outside the Box label last year. As a follow up to Francesco's first artist album on Extrema Music in 2007, it received critical acclaim from press and Djs worldwide including plays and charts from Sasha, Hernan Cattaneo, Nick Warren and Dave Seaman.

Late last year we started with the Imagining Sounds 2 Remixed series, so far including remixes by DJ Remy, Matt Rowan, Eelke Kleijn and Lank. Almost halfway through 2010, it is time to close off the series with an impressive last disc, including new remixes by Estroe, Roger Martinez and Sven Jacobsen & HP. Hoeger.

Estroe, well known from her excellent work on labels such as Connaisseur and Bedrock, adds her melodic touch to Get Your Coat, We're Going. Roger Martinez brings out the techno influences for his Re-Interpretation of Smashed Into the Sky. And finally, Sven Jacobsen & HP. Hoeger take The Thrill Will Be Later onto the beach, where the original soundscapes and sizzling arpeggios melt together.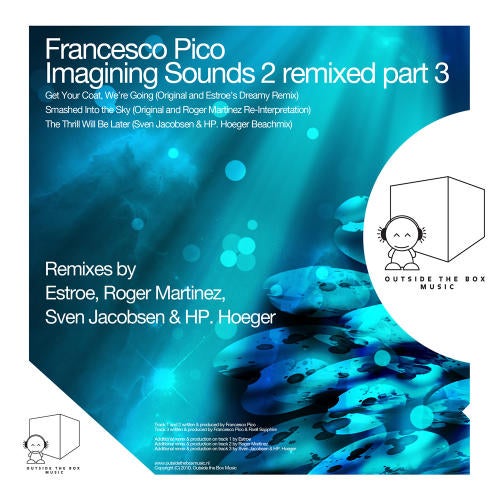 Release
Imagining Sounds 2 Remixed Part 3