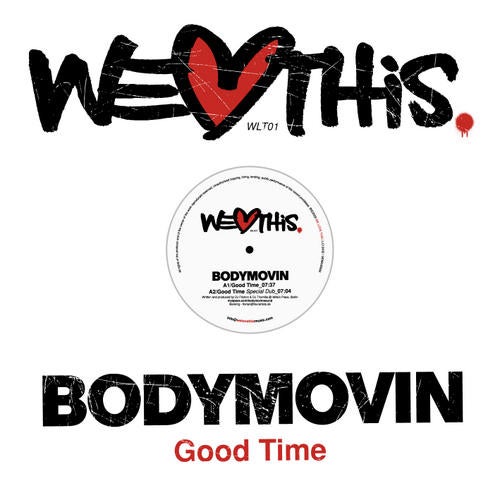 Introducing a new label: 'we love this'.

Straight from the heart of some of underground Germany's best loved key players, and backed up by years of collective dancefloor experience, it's creators, who'll remain anonymous for the time being, guarantee it to be an exciting show....

The production duo behind new act Bodymovin', DJ Friction of Freundeskreis fame, and Thomilla from the enigmatic Turntable Rockers, clearly know how to work a groove across a multitude of genres. When they decided to inject their knowledge and skills into a dancefloor house project, the results proved to be electrifying!

And so 'Good Time' was born. Grooving, funked up tribal percussion and deeply set chord stabs open up the field of play. The smoothly developing arrangement and forward pushing energy carries the track quickly through a sweaty, emotional journey whose breakdown is sweetly reminiscent of some of those classic house days, yet fast forwards us straight into the 21st century!

Bodymovin's own 'Special Dub' takes the trip down a more stripped route, with acidic space disco-dub vibes in rich supply and warm phasing sequences of an essential club-bound flavour. Perfectly complementing the original, this dubbed out tool really shows off this new duo's musical passions and knowledge.

Swedish long-player Martinez has been at the top of his game for some time now, with a huge string of releases for the likes of his own Out of Orbit label and Audiomatique, alongside deeper, more tribal productions lately for Moon Harbour or LoMidHigh Ltd. His remix takes 'Good Times' into a yet more hot and heady territories, as a powerful swinging groove leads the tough, tribal edged percussion track into an uplifting and truly mesmerising deep vibes workout.

Also provided is Radio Paraguay's wonderfully epic remix, which creates an extended moment of drama before dropping a huge dub chorded melody and tripping percussion elements. Bodymovin's own Radio Edit completes the package, which speaks for itself and sums up the movement of the track in radio friendly form.

Reminding us why vinyl is always the medium of choice when it comes to quality music like this, its an un-missable package from a very promising new label.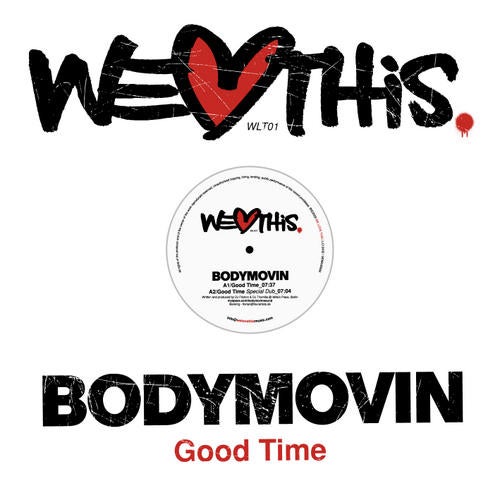 Release
Good Time