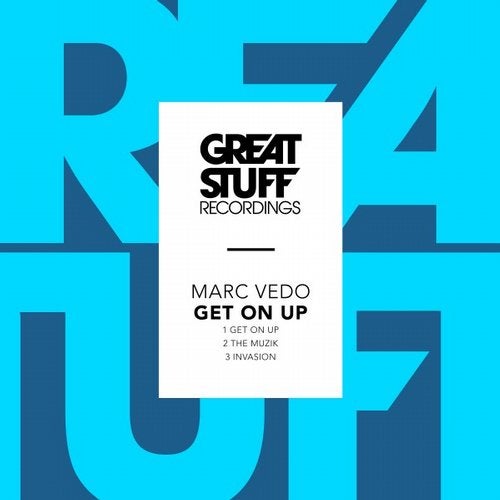 Marc Vedo starts off his year on Great Stuff with an incredible and brand new three-track EP entitled "Get On Up". The talented house DJ/ Producer from Bristol is world renowned for his seamless mixing and high level productions. In 2016 he hit 25 Beatport Top 100 singles, several Top 100 tracks on Traxsource and his first N1 in the UK upfront club charts!

Mark lays down and array of chunky, bass heavy house beats alongside big builds and pounding snares! "Get On" Up perfectly combines classic elements with cutting edge sounds & effects. This is most definitely prime time material!

Next up is the driving but sleek "The Muzik" composition. A precise kick drum and tribal percussions build the foundation for a fun dancefloor excursion. Bells and energetic pads float atop while the epic break downs do their magic.

Last but least we have 'Invasion'. Arpeggiated moog-ish sounds morph themselves around a marching mono-synth bassline in support of the engaging and trippy groove. Added otherworldly vocal effects and enormous, deep chords make this a late night gem.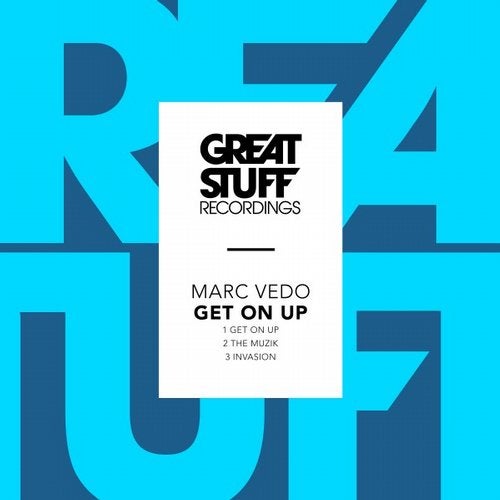 Release
Get on Up