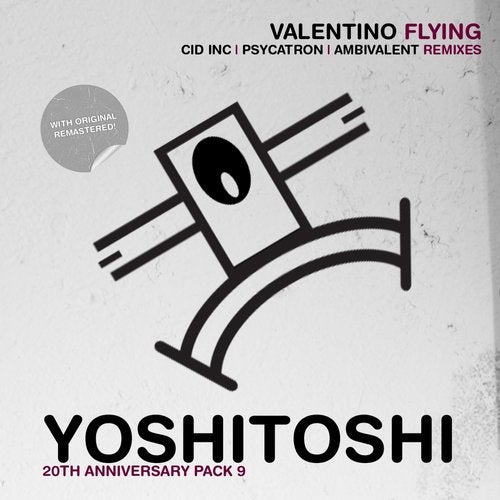 Valentino Kanzyani is no stranger to the world of hypnotic techno, having produced an impressive body of work during the course of his career. In 2002 he threw a blissed out balearic curveball at the scene in the form of a track called "Flying." It became a defining moment for the progressive genre. Showing that electronic music need not only be composed with synthesizers and drum machines, the track's soaring guitar lead was a breath of fresh air.
Now, we bring back "Flying" with remixes from three talented artists who each put a unique spin on the tune. First up is Cid Inc, who explores the fine melodic aspects of the original. He makes plenty of use of guitar, laying it with a funky bass and spacious pads. The melancholic mix is ideal for sunrise sets.

Irish duo Psycatron on the other hand, bring heavy beats and roaring bass to create a dark, driving atmosphere. Their maximalist approach to the production is deeply rhythmic and rich with sonic detail.

Finally, we are happy to welcome DC native Ambivalent to the label with his delicately constructed remix. A simple chord progression, ethereal bells, and that haunting guitar lead the listener through six minutes of atmospheric techno well suited for both club environments and home listening.As usual, we've had the original mix remastered for this package, which we hope you thoroughly enjoy.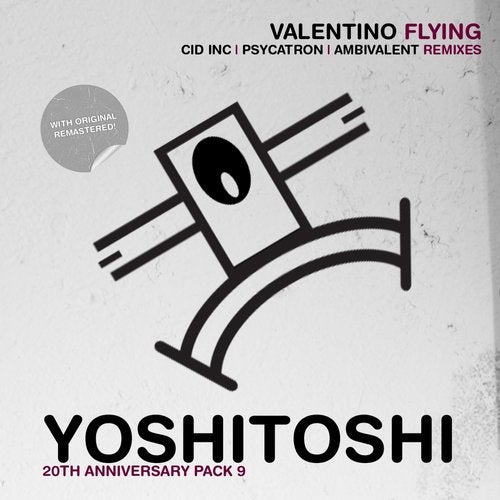 Release
Flying