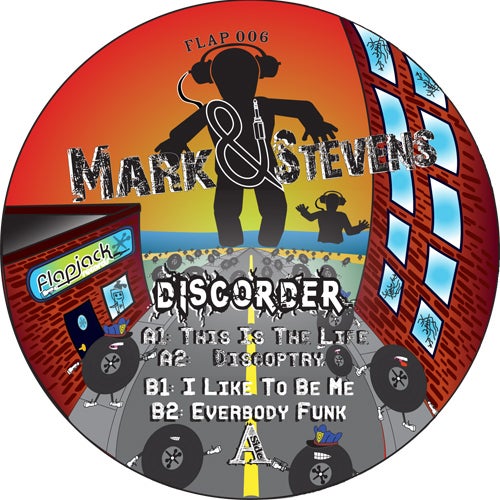 Release Date

2010-05-05

Label

Flapjack

Catalog

FLAP006
Flapjack Records graduates to it's 6th vinyl release by getting knee deep in the beat kitchen with Lisboa, Portugal's new jacks Mark & Stevens.  These two gifted groovesmiths have such a refined palette when it comes to digging deep but staying staying way above ground.  Their first EP "Discorder" is like a sweet port wine that you swish all around your mouth because the taste is so delicious you don't want to swallow.  Then when you eventually do swallow, you find out that the after taste is even better.
 
The first sip is the soul grabber "This Is The Life".  This tune is built on a nice n deep funk body, with a vocal that you will be singing all the way to the winery and back.  It pairs well with almost any meal and lingers.
 
"Discopetry" is the confirmation that what you just tasted is the really as good as your taste buds just told you it was.  Slip into the smooth comfort of some deep disco vibes as you sip your way into the groove of this EP.
 
The third sip "I Like To Be Me", is like heaven on your taste buds.  By now this EP has really gotten to your head, and this tune is the sip that makes you feel warm and fuzzy all over.
 
The last sip, "Everybody Funk", is the one that sends you into a frenzy and looking for more.  The great thing about this record is that it never runs out, unlike a fine bottle of port.  But like port, this EP is even more amazing with some dark chocolate.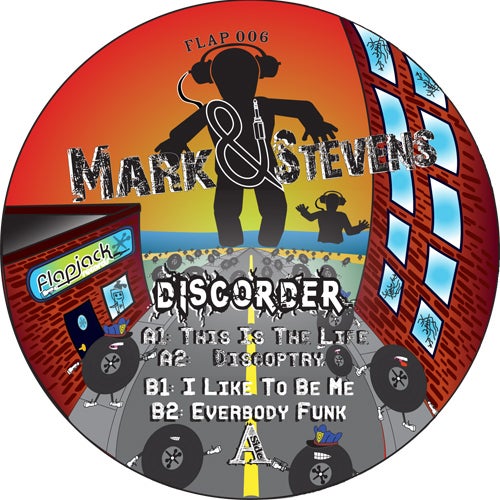 Release
Discorder
Release Date

2010-05-05

Label

Flapjack

Catalog

FLAP006