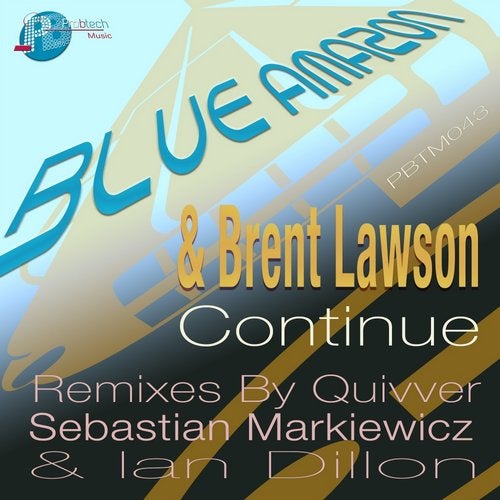 Blue Amazon & Brent Lawson: Continue
*******************************************************VERY LIMITED EDITION PROMO**************************************************

Pro-B Tech Music

1: Continue (Original)
2: Continue (Quivver Remix)
3: Continue (Sebastian Markiewicz Remix)
4: Continue (Ian Dillon Remix)

Cat: PBTM042
Release Date: 23rd May 2016

Our latest release is a project and package of remixes we have been very excited and looking forward to releasing for sometime.

Its quite well known that "Blue Amazon" & "Brent Lawson" have been at the forefront of activities with "Pro B Tech" since mid 2015. The pair have been very active and dedicated to all promotions / signing on the labels artist releases.

As a continuation of this work it only seemed fitting to also try record music between the pair and hence the title "Continue". Starting a collaborative recording project between two different minds is not always easy and often the chemistry isn't instantaneous. Has fortune would have it this was a project that hit the ground running straight away with great results.

The direction in sound between these two artists / DJs was never pre defined as a template and rather it was working from a blank canvas with an attitude of "that if it feels / sounds good go with it"

This attitude is quite evident in the sound of "Continue" as it merges a cross breed of house, Tech House and progressive influences. The track is quite hooky in places and rolls along at a nice pace with a very infectious electro style bassline.

On remix duties we are very proud to have "John Graham" (Quivver) back remixing for the label. His last remix for "Pro B Tech" of "Tilt's 30 Hits of Acid" was quite a hit on the label with supreme quality and this mix is no different. "John Graham" is such a quality artist and production sound we are sure this will also strike a chord with many.

"Sebastian Markiewicz" first remix on "Pro b Tech" is also something that should burst the ears of the dedicated listener. "Sebastian" is very unique in what he does and always ventures wide in his productions. This mix is in flavour of his own label "Compatible Music" with that special mix of Tech house and techno influences.

"Ian Dillon" is back with us once again with his quality progressive work. "Ian" is very relentless in his music and one of the most dedicated artists in the modern era.
He's currently favoured by many of the big hitters in the industry and grows further each day. We love his work and dedication and we sure you will do as well.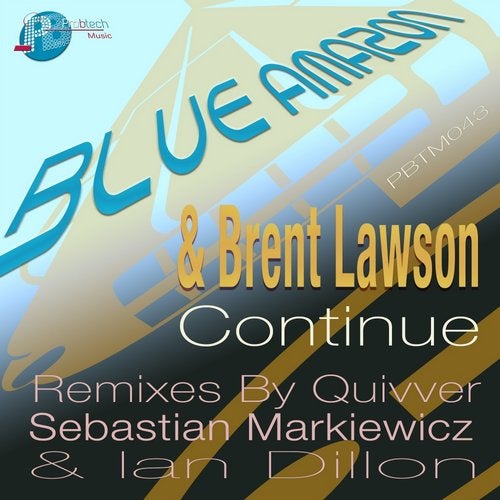 Release
Continue