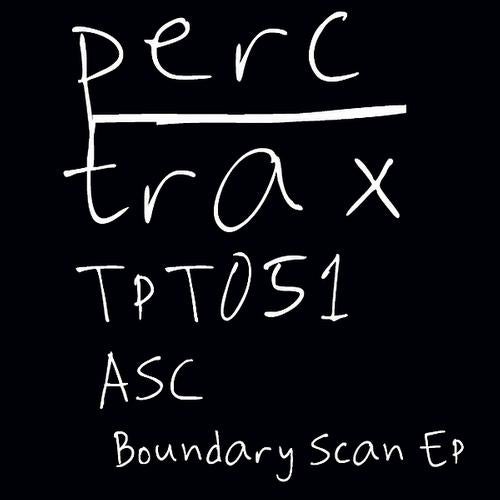 Release Date

2012-01-27

Label

Perc Trax

Catalog

TPT051
** Support from Blawan, Gary Beck, Luke Slater, Black Asteroid, Xhin, Paco Osuna, Danny Tenaglia, Tommy Four Seven and more **

Perc Trax is proud to welcome ASC to the label. ASC previously appeared on Perc Trax remixing Perc's own My Head Is Slowly Exploding and now he cements his relationship with the Perc Traxl with this 3-track EP of pristinely produced techno, taking in everything from sub-driven broken beats to rolling 4/4 percussion workouts.

ASC aka UK born James Clements, now resides in San Diego USA and has strong roots in the drum & bass scene, previously recording the album Nothing Is Certain plus a number of EPs for Instra:mentals Nonplus label as well as running his own vinyl labels, Auxiliary and Symbol. Recently his musical vision has widened to include dub techno and ambient tracks peaking with the release of the Slow Burn and Transit on Luke Slaters renown Mote Evolver label.

The EP opens with Revelations biting kick and snare combo before a huge sub-bass revealing ASCs musical origins is let loose. Magnetic loops its titular vocal sample over broken beats and the kind of subtle atmospheric touches recently seen in James ambient tracks before Capsule keeps the 4/4 purists happy with Detroit stabs over a junkyard percussion section.