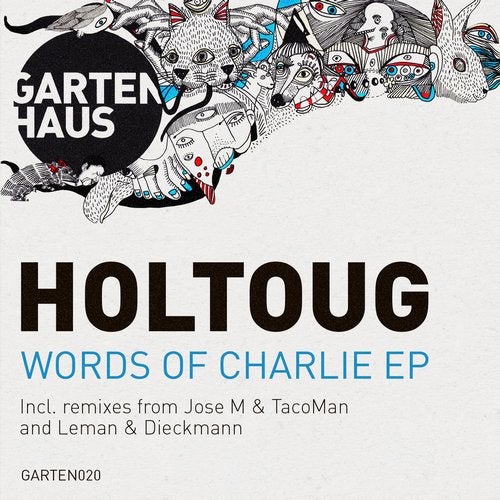 Release Date

2014-02-17

Label

Gartenhaus

Catalog

GARTEN020
After an excellent year in 2013 we start the new year with the outstanding GARTEN020 release; Holtoug - Words Of Charlie incl remixes by Jose M and TacoMan and Leman and Dieckmann.

We are proud to finally present the local producer and DJ, Holtoug, on Gartenhaus.
The somewhat underrated Holtoug who has previously released at the German label Connaisseur, now delivers two deep house tracks of very high quality. With his attention to detail and melody, and with the help of the notorious serial killer Charles Manson, Holtoug has managed to create two original tracks, in a deep and gloomy sound universe, which we in Gartenhaus quickly fell in love with.

The two originals, "I Live on the Ground "and "All Around You" is accompanied by two remixes from respectively Gartenhaus' own Leman and Dieckmann, who has remixed the track "All Around You". We are also very pleased to present two new faces to our artist family, Jose M and Tacoman.

The Colombian duo Jose M and Tacoman who are known for their details and extremely well-produced Tech House, do not disappoint. With their sharp lines, they have gracefully taken partial elements from the original "I live on the Ground" and fused them with their familiar moods. The result has been an outstanding track, which can be used both in main time, and for after hours.

In their remix of "All around you" Leman and Dieckmann elegantly managed to transform Manson's gloomy vocals and Holtougs delicious synthesizers in the deep original track, into a rapid percussion-based track, with references to Cuban samba and African tribal dances.

This time, the very talented and creative danish artist Sjulle Anker, has created the beautiful artwork, in a style which we will use for the next 6 releases.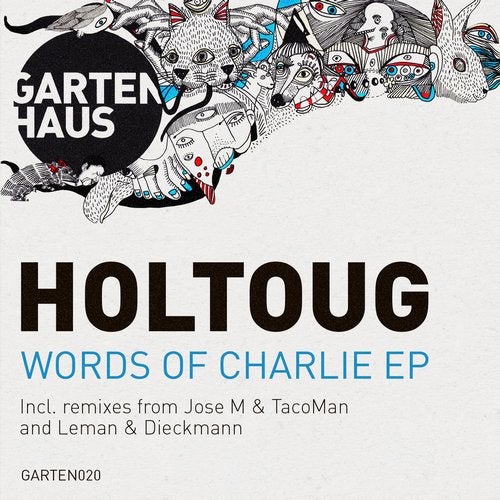 Release
Words of Charlie
Release Date

2014-02-17

Label

Gartenhaus

Catalog

GARTEN020