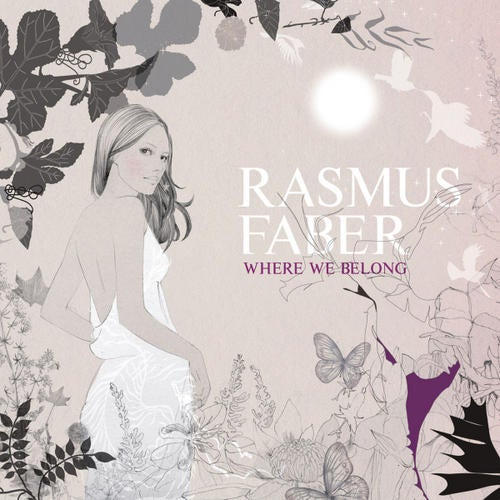 • 'Everything Is Alright' – Sunday Times Culture Hottest Download of the Week
February 23rd sees the return of Swedish producer, musician and DJ, Rasmus Faber, with the release of the new album 'Where We Belong,' on Farplane Records – a sublime collection of melodic dance, edged with deep-house and upfront pop.
The 'Alright Interlude' opens this 13 track opus, wrapping glistening synth flecks around shuffling bass before Linda Sundblad debuts with 'Everything Is Alright,' a slab of soulful pop, with echoes of Robyn, which has won a raft of critical acclaim everywhere, from The Sunday Times to industry bible, Record of the Day. 'Give It To Me' rumbles with low-slung funk before erupting into a full-blown hedonistic disco battle-cry from Dyanna Fearon, an accomplished singer/songwriter fresh from the recent Reel People album. 'Always' is a cinematic soundscape, drenched with Sundblad's vocals and celestial strings. On 'I Don't Mind,' the ethereal vocals of Parasto twist around a mix of 50's exotica and downbeat samba, anchored by balmy drum licks and glistening synths. Meanwhile, 'Traveller Toccata' loops bewitching piano taps around bittersweet strings, building a delicate instrumental. Gospel vocals open 'Where We Belong,' clearing a path for ebbing bass that gloriously snowballs, trailed by sparkling electronica and guitar scratches.

Rasmus has many strings to his bow: mastering the jazz piano as a youngster, he worked as a musician before falling in love with house music in 2001. His debut album, 'Never Felt So Fly,' captured hearts when released on UK label Black Vinyl in 2002.
After two original releases on US label Sub-Urban and remixes for E-Smoove and Kenny Bobien, the young Swede commanded serious attention; Defected chief Simon Dunmore hunted him down to remix Dubtribe Sound System, resulting in a management and label deal and the birth of Farplane Records.

Soon after, Rasmus completely re-invented Junior Jack's monster hit 'E-Samba,' even recording new vocals, which was supported by the likes of Morillo, Sanchez and Morales.

Released in 2003, 'Ever After,' Farplane Records' debut release, became a major hit and timeless classic; followed by a faultless line of equally successful releases ('Divided/United' and the Axwell remixed 'Get Over Here'), Rasmus was established as a major player – even topping Japan's albums and singles charts.

And now, new adventures are in sight: exploring other non-dance genres, as well as delving deeper into big-room house; releasing harder, more electronic tracks and remixes under the RaFa moniker; roaming the world delivering live shows and unique sets, which see our man tickling the ivories over mixes; and working with labels including Defected, King St, Code Red, Seasons, Shifted Music, Soulfuric and Knee Deep. All the while, Farplane Records continues to grow as an outlet for quality house.

Lined up for giving Rasmus' tracks a remix touch are Kaskade, Jerome Isma-Ae, Tiger Stripes, Spiritchaser, Studio Apartment, Danism and Stimming, to name a few.
Meanwhile, our talented Swede is completing remixes for the likes of Miguel Migs, Axwell, Sandy Rivera and Reel People – cementing the fact that, still only in his late 20s, Rasmus is in high demand and at the peak of his game.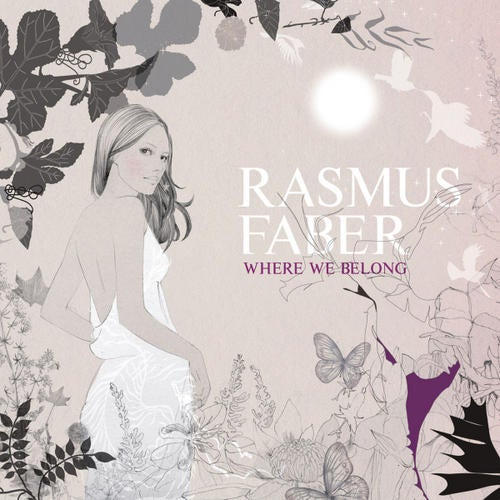 Release
Where We Belong