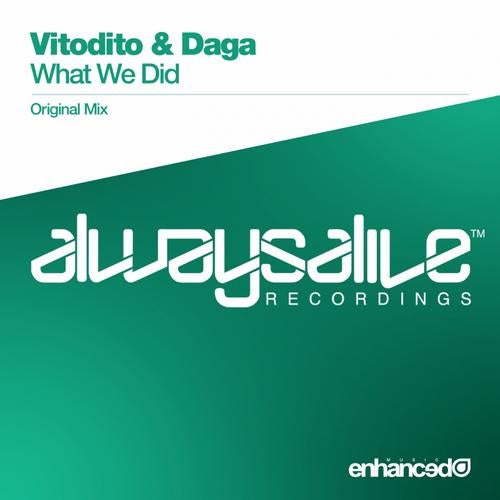 Next to land on Always Alive Recordings is a release which sees Italian producer Vitodito team up with Daga for the massive What We Did.

Featured on Disc One of Digitally Enhanced Volume Six, this arrangement is a masterpiece of progressive summer vibes. What We Did is illustrated with dreamy vocal cuts that draw you in from the outset, and together with huge side chain pads and Balearic melodies, creates an ultimate feel-good track youll find hard to forget.

A superb debut release from two extremely talented artists that will help put the sun into this years summer!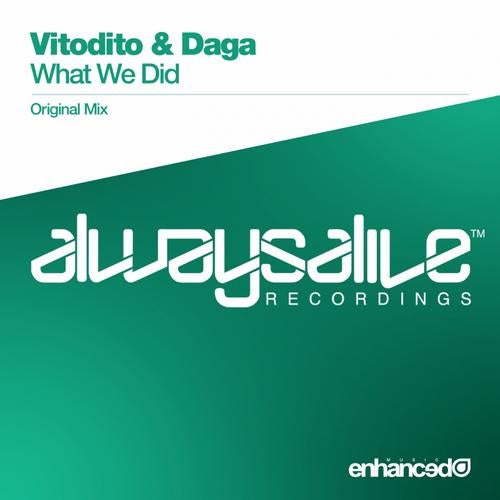 Release
What We Did