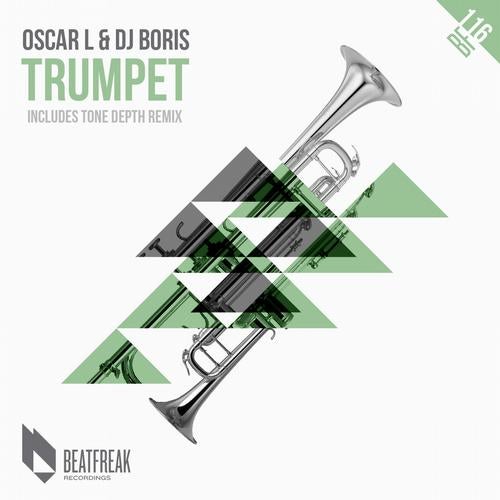 ENGLISH:
OSCAR L, an usual name and artist of Beatfreak Recordings, is an ever growing, established and respected artist, in and outside his country Spain. Having albums released on Toolroom Records, Harem, Baroque or Yoshitoshi and supported by artists like Roger Sanchez, Hernan Cattaneo or Sharam.
DJ Boris is relevant new yorker artist, responsible for remixes for Janet Jakson, Gloria Estefan or Pink (Get this Party started charted No1 on Billboard Hot Club Play Party).
Oscar L and Dj Boris are both bringing a new original work to Beatfreak called TRUMPET, the reference BF116, coming with a remix by TONE DEPTH (a familiar name on lots of charts and night clubs such an emblematic STEREO in Montreal, debuting on the compilation "Another World" (2000) by Paul Oakenfold and not stopping since then, doing remixes for U2, Gloria Gaynor or Armin Van Buuren). Impressive and explosive combination of artists.
Oscar L and DJ Boris made a dance floor devastating track, with a constant and powerful groove keeping a "cool and catchy rhythm", the kind that make you want the song to never end. Besides, the trumpet (given the name to track), brings a dark and underground shade, mixing with dark voices making a sweeping mix of tension and good feeling.
Moreover, the remix of Tone Depth has the unmistakable style of the artist. With heavier and deep beats while keeping the groove and the essence of the original. This is the ideal version if you wish to surprise with a kind of techno TRUMPET.



ESPAÑOL:
OSCAR L, nombre habitual de Beatfreak Recordings y un artista cada vez mas asentado y respetado en el panorama nacional e internacional, con discos publicados en Toolroom Records, Harem, Baroque o Yoshitoshi y con el apoyo de artistas como Roger Sanchez, Sharam o Hernan Cattaneo, vuelve firmar un track original para nuestra casa, esta vez junto a DJ BORIS, el disc- jockey mas relevante de New York, con remixes para las mismisimas Janet Jackson, Gloria Estefan o Pink (su remix del Get This Party Started de Pink fue Nº1 en el Billboard Hot Club Play chart).
TRUMPET es la referencia BF116 del sello, que viene completada con un remix de TONE DEPTH (uno de los nombres fijos en casi todos los charts y programaciones de salas tan emblematicas como STEREO de Montreal, que tras debutar en el recopilatorio "Another World" (2000) de Paul Oakenfold no ha parado en una vertiginosa subida que a dia de hoy cuenta con remezclas incluso para U2, Gloria Gaynor o Armin Van Buuren) en lo que es una impresionante y explosiva combinacion de artistas.
Oscar L y DJ Boris hacen del original un track demoledor para cualquier pista de baile, con un constante y potente groove pero que a su vez mantiene un ritmo fresco y pegadizo, de esos que te hacen desear que la cancion no termine nunca. Lejos de lo habitual, la trompeta que da nombre al tema aporta un matiz oscuro y underground, que junto con las oscuras voces escogidas convierten este corte en una mezcla arrasadora de tension y buen feeling.
Por otra parte, la remezcla de Tone Depth tiene el inconfundible estilo del artista. Con beats mas pesados y profundos pero manteniendo el groove y la esencia del original, esta version es la ideal para quienes deseen sorprender con un TRUMPET casi cercano al techno.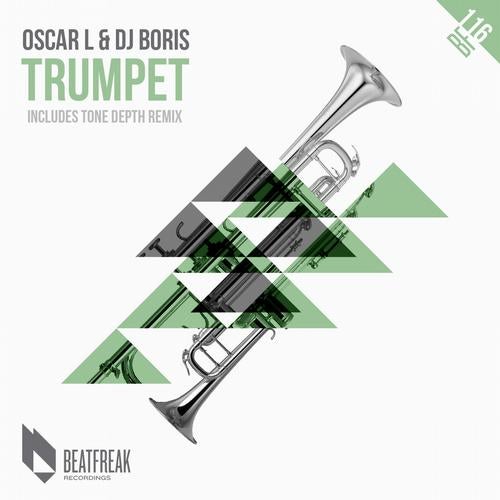 Release
Trumpet