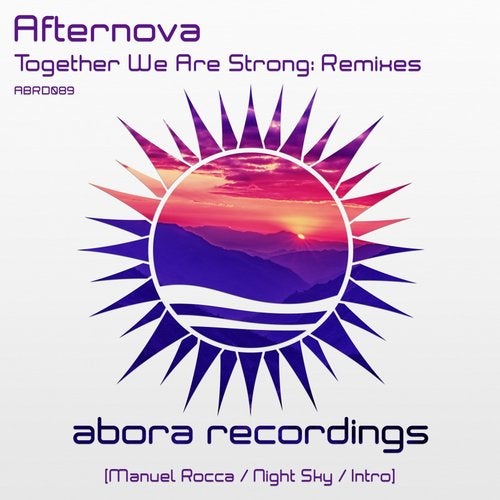 We are proud to present an absolutely wonderful release on Abora Recordings.

After the huge success of Afternova's "Together We Are Strong," we are very pleased and excited to release a remix package featuring work from Manuel Rocca and Night Sky, in addition to a beautifully unique "Intro Mix."

The release starts with Manuel Rocca's remix, takes the original and gives it a club-worthy vibe. With a faster BPM, a short (but intense!) breakdown, and a marvelous climax, Rocca's remix is a must-play for all uplifting sets. It was also supported by Armin van Buuren on A State of Trance.

It is followed by a mix from Night Sky that focuses on the emotional side of the track. The poignant breakdown is a masterwork of orchestral sorcery that doesn't take away from a club-oriented core.

To close this release is Afternova's own "Intro Mix." Rich in orchestral production, this track takes us on a journey of extensive bass lines, beautiful choirs, soulful strings, and uplifting melodies.

"Together We Are Strong" is already famous, so it was only a matter of time before it received a proper remixing. Don't miss out on this ultra-fresh collection and listen today!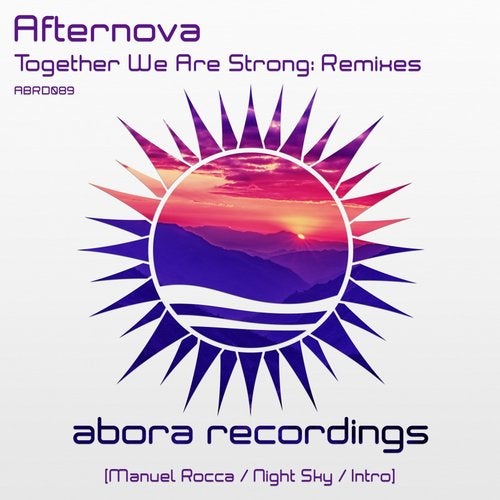 Release
Together We Are Strong: Remixes