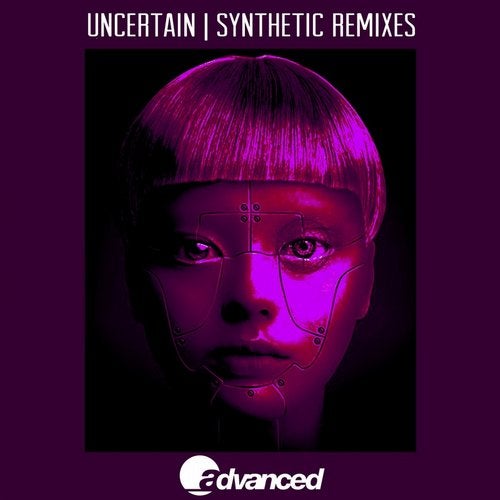 Uncertain - Synthetic Remixes
Advanced Records
13th July 2018
ADV053

3 months after Uncertain's debut release came out we now have a collection of remixes from around the globe. One for each track from the original, all major influences in Uncertain's life.

First up is one of Austria's Driving Forces (he heads up nights and a label by the same name) in techno, Sutter Cane. Delivering a heavy hitting mix of Synthetic that pounds the floor with a solid kick and also drives relentlessly with its permeating acid line. A simple, very effective remix.

Advanced's Miss Electric teams up with Greencross to create a fantastic sonic cacophony in their remix of Mosquito. Such intensity with a relentless pace make this a stand out track. Bringing their own consciousness into the record we can see why these guys are making friends and creating such waves in the world of techno.

Hailing from Tokyo, Ken Ishii is a techno legend. Since breaking into the scene in the mid 90's on R&S he has continued to innovate and adapt into a myriad of musical experiences including music programming for galleries and futuristic art events. Currently focusing on his 70 Drums label we are blessed to have him take time to put his particular blend of beauty on this record. This immensely talented yet humble master has dropped a cherished remix of New Jack Swing for this package.

Ortin Cam, one of Brussels' original techno dons, has given us his take on Strobe. His twisted remix of this heavy original brightens the mood and keeps the party going in style. Ortin has recently set up a new label ROOTS through N.E.W.S. after a long and distinguished career playing the likes of Fabric, I Love Techno & Awakening and releasing on Techno giants such as Missile & Drumcode.

Enjoy the vibes, we would love to hear your thoughts and feedback.

Follow us at Twitter @advancedrecs and Facebook https://www.facebook.com/advancedrecs/ for updates and news.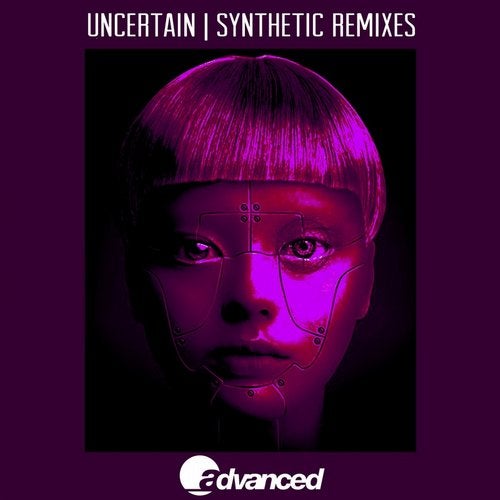 Release
Synthetic Remixes