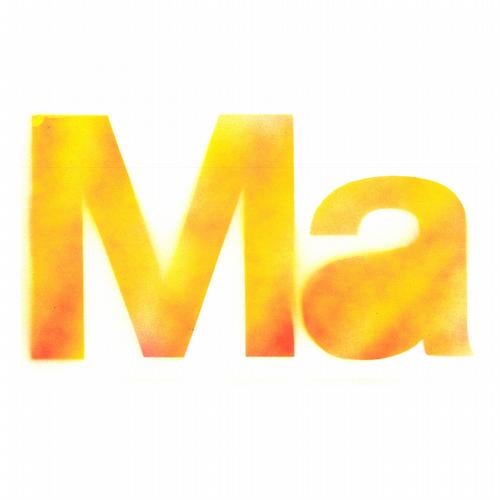 "Style is The Answer" is the first single from Mash's forthcoming album for Glasgow Underground.

"Style is the answer to everything," booms the gravelled American drawl over Mash's bass-house groove. The Bukowski monologue continues, "To do a dangerous thing with style, is what I call art", and develops into one of the finest examples of spoken word house up there with Sagat's "Fuk Dat" or DJ Duke's "12 Minutes of Dreams". Early supporters include; Francois K, Seth Troxler, Agoria, Marc E, Round Table Knights, Pezzner, Tom Flynn and Untold. Radio support comes from Rob Da Bank, Andi Durrant & Mash himself.

Mash (real name Martyn Henderson), broadcasts on Capital FM in the UK every Friday from 2am to 5am. His show is known for playing the best in underground house, bass & techno. Recent featured acts have included Disclosure, MK, Andrew Weatherall, Maya Jane Coles & Maceo Plex. He has released on labels such as Dirt Crew and Blue Black as well as on his own Tracktion and CompactDisco Dot Net labels. His single Somebodys Property (featured in i-F's classic mixed up in Dublin '06) has recently been re-released with new mixes from Sei A, Ooft!, Kevin McKay & Rob Etherson.

Selected Reactions...

Francois K "I like the original version. Please send it to me as I do not play castrated audio. (MP3). Just to be clear, not a wav file transcoded from an MP3, a real lossless copy of the original master. That would be style. Thanks. FK"

Seth Troxler "i like the original and mia dora thanks"

Agoria "cool deep house one can i have the wav please"

Dualton "great original. funny vocal!"

Mark E "thanks for sending, really like the original, thats the best."

Marc (Round Table Knights) "sounds great! thanks for sending."

Pezzner "Dang! Loving that original version.  The bass in it is just right isnt it?"

Shlomi Aber "Cool stuff buddy , tnx for sending"

Tobi (Moonbotica) "the original version is nice. great vocal sample indeed"

David Alvarado "lol... thats good stuff man.. thank you.."

Tom Flynn "like that, really nice!"

Diplo "thanks man"

Rob Da Bank " i love it... in the show next week"

Jack Untold "Hey - thanks for sending.. its a great sample! original mix for me. Will get lots of play"

Harri (Sub Club) "digging this : )"

Solo "Keeeev! man thanx for this, I really like it!!! original is SICK!"

Justin Miller (DFA) "This is a great track! Killer sample. Will give this some love and support for sure. Will drop this in Toronto tonight. ;)"

Larry Tee "its hot. i love it! the original rocks me! "

Michel De Hey "can you sendme the original? great groove!"

Severino "The original is DOPE .. Very good indeed"

DJ Paulette "I love this Kevin and cant wait to play it at my party at Es Vive in Ibiza. Original and Mia Dora come out tops. Mia Dora is more for broken beat / Gilles Peterson / Laurent Garnier crew. Downloading it. Burning it. Loving it."

Omid 16B "yes yes mate ! love it "

Hernan Cattaneo "veeeeeery good man, thanks for sharing!"

Luke Pompey "Nice track, really like all the mixes but the 'A Deep Groove' mix does it for me. Thanks for sending!"

Pete Herbert "sounding great!!! Original doing for me the most right now.. nice one."

Shivers "Feeling this 'rant house' thing indeed.. my pick is the original, closely followed by the Mia remix."

Nico De Ceglia "I like it. Original mix is the one I liked the most at the
first listening :)"

Graeme Park "Love it!"

Bruno (Cafe Del Mar) " I love it ... thanks for the share."

James Friedman (Throne Of Blood) "the mia dora mix is excellent"

Moodymanc "cool track indeed....and dominic martin nails it for me with his mix thanks...always love what he does! Great stuff, thanks for sending !"

Nacho Marco "Loving all tracks, but my favourite here is Dominic Martin remix. It just arrived in time for my sonar set tomorrow night ;)"

James Shaw "I like the deeper groove one"

Roy Reeb (NEWS) "WOW...nice deep & sexy track !!! .love the original & dominic martin remix."

Andi Durrant "I like this - I actually played it a couple of months ago when Mash sent it over. Will give it another spin on this weekend's shows:)"

Stuart Patterson "that's bloody ace.. especially dominic and mia mixes ..well they are all great.. killer sample. gonna be playing this loads, thanks again mate"

Thomas Coxhead "This is without doubt the best thing you've sent me - original is probably my fave, but Mia Dora & Dominic Martin versions are amazing too - exclusive of any would be amazing :)"

Richie (Untitled Music) "this latest from Mash is awesome, Original and of course Dominic Martins (cant beat the Glasgow connection!) are sounding wicked"

Nik Lawson "What a great track, what a amazing sample. The only problem I can see with this is which mix to play.
There is something there for every point of the night, if I had to pick one, the Dominic Martin remix is really slick and im feeling that. But really could play any of them :-)"

G-Ha (Oslo) "Great stuff as always"

Andrew Salsano (Nurvous) "mia dora mix is dope!!"

Courtney Clarke (Kiss FM Melbourne) "Dude, its so amazing, played it in a set last night and djs i that were there lovvvvvved it! So do it! nice one thank you, ill give it a spin on radio as well."

DJ Morpheus "I like the original, the Dora and deep groove rmxs very much. Thanks for sending, will play for sure."

Ali OOFT! "I'm feeling ol' Mash's Original the most but The Dominic Martin mix is excellent too :)"

Dipesh (MoS) "Nice groove, can imagine this main room at Ministry about 4am! ;)"

Lorcan Mak "Dominic Martin Mix is for me"

Yapacc "nice track and voc sample"

Tom Breu "really like the track.. think i go for the original..
and the song is right as well, style is the answer to everything! :-)"

Olle Abstract "Love the orginal and Mia ..... mix. Can u please send me the wavs?"

Andrew (CDPool) "Love these new mixes on 'Style'!"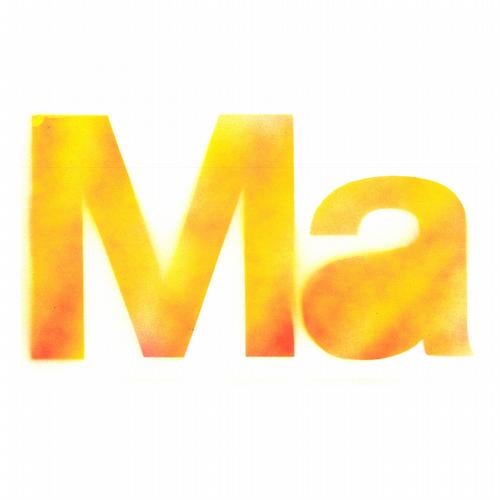 Release
Style Is The Answer