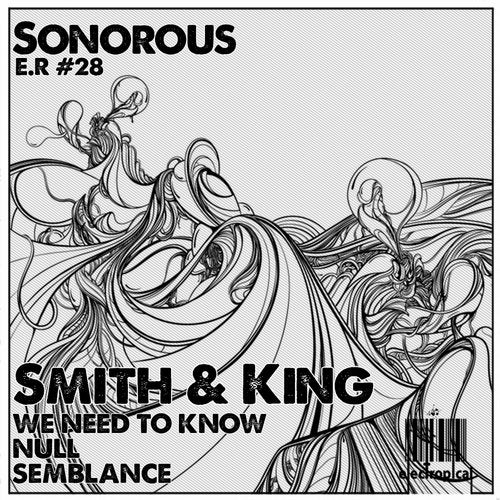 Reactive ? Yes. Impulsive ? Damni right ! Aggressive ? Thatis the word, my friend !
This first track takes no surrender here, people ! Massive beat, relentless kicks and enough space sometimes to make you loose your mind... here is all you need to get lost in an already fully warmed up summer
Donit play this before midnight, donit feed the masses too soon. Thereis a chance to put some hell on earth with this one !
Smith & King - Semblance
Here we go with a complex formula for an ' All Time Favorite ª prod !
Tribal and mental in first impression but with a trance kinda vibe just after, you know ?
Of course, the kick picks you pretty straight, but thereis a lot of fresh air all around. Londonis not so far from us, and the 90is basses and voices put an atypical hiatus, kinda non-event, or just a strange and god damni good feeling you have to deal with...
' What the F*ck ? Is it real ?
Throw that one before the sun comes up, and weill be happy for years !
Smith & King - We Need To Know
Ok, kids ! Please take a sit, listen closely and always remember : it is not about space and time ! But you have to know... We Need To Know ! Music is timeless !
Here the guys put some old classic shits together and give us a clear Deep House Music Momentum. A kinda classic track for generations
Something to remember, something to share. And sometimes to offer with a lot of memories
The kind of track weill all keep close in the back of our minds when someday weill all need to speak about these crazy and wise nights, eyes closed on the dance floor and big smile on the face
For how long have we been here ? Donit know, donit care !
All We Need To Know is : that moments, that dream... was timeless !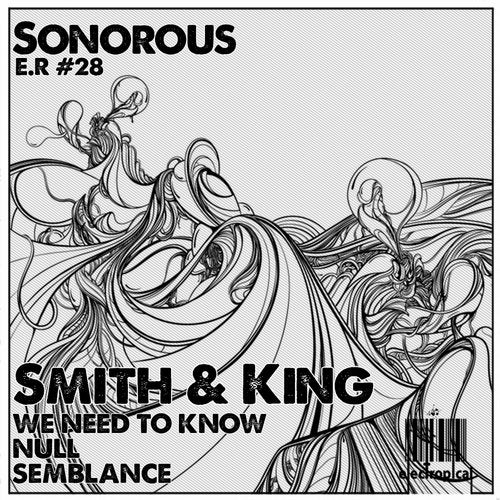 Release
Sonorous