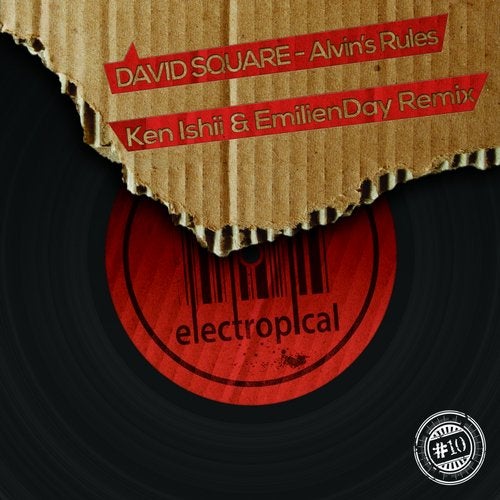 Find the fresh new track of Electropical Record Label! A strong new techno track by David Square, remixed by our DJ Emilien Day and the world famous Japanese artist Ken Ishii!

David Square - Toulouse / France
David is a 21 years old french artist living in Toulouse. He's Techno Minimal DJ, but before everything, he's a electronic music producer. He was involved in many kind of project including the soundtrack of web series. Attending a lot of minimal techno nights around Toulouse (at the Inox Electronic club for example), he gets his inspiration in the work of international artists like Magda, Alan Fitzpatrick, Len Faki, Marco Carola or Marco Bailey.He definitely want to have a name in the world of electronic music.

Ken Ishii - Tokyo / Japan
Ken Ishii is a Japanese techno DJ and producer. Born in 1970 in Sapporo, on the island of Hokkaido, he was raised in Tokyo.
Strongly influenced by Detroit techno, Ken Ishii recorded his first EP, N428, on Richie Hawtin's label, Plus 8.
In 1995 he was rewarded for his extra piece receiving the MTV Dance Video of the Year. The video of the song was performed by Koji Morimoto, big name of the Japanese animation. Sega offers to achieve by 2001 a little piece of the soundtrack of the video game Rez.
Ken Ishii also composed the opening music of the Winter Olympics in Nagano, Japan.

Emilien Day
Born in 80, raised with The Mercury, The Beatles and The Floyd, Day has his first meeting with electronic music in 96 during the techno parade in Paris ; garnier, carl cox, manu le malin.
With a really good listening and a keen research of the music he loves, he founds his mentors as dave clark, ritchie hawtin, anthony rother and stéphane bodzin.
His quest for a certain texture and a cleanness of the sound reveals his own caracteristic.
His music – deep bass and sustained first line, heavy kicks, dark music interspersed by transversals floating and lively sounds, eclectic clean instinctive and advanced creativity – is a great pleasure of a return to the sources in an actual modernity.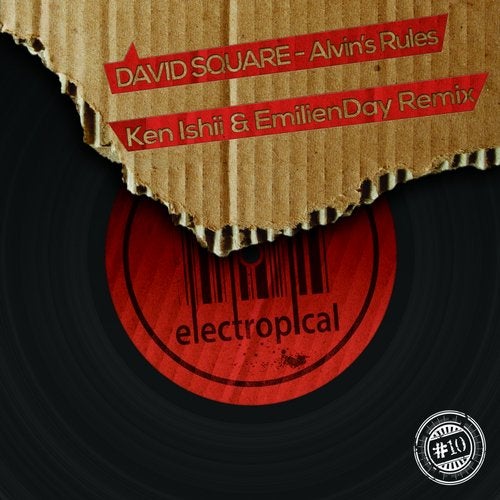 Release
Alvin's Rules