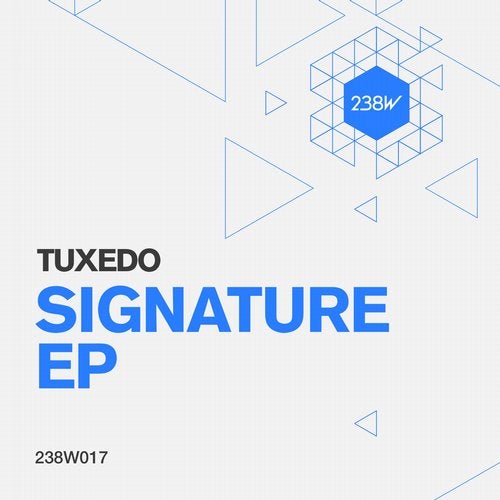 Release Date

2015-04-13

Label

238W

Catalog

238W017
We are delighted to welcome back Tuxedo to 238W with his latest release Signature EP. The title track 'Signature' is a grooving tech house roller fusing gentle piano chord stabs with subtle string ensembles clinical percussion and a beautiful dreamy lead line, perfect for the sun kissed summer evenings.

The second track 'Old Movies' is a funk inspired piece of tech house, fusing bass guitars, off beat percussive hits, an ethereal infectiously catchy lead hook and Tuxedo's trademark string manipulation is once again prevalent as all manner of elements drift in and out of earshot.

With pounding melodic arrangements that are so warm and uplifting, Tuxedo once more reinforces his status as a true sound master with the excellent Signature EP, which is certain to be a shoo-in for the summer of 2015. Don't miss out on this brilliant 238W release!