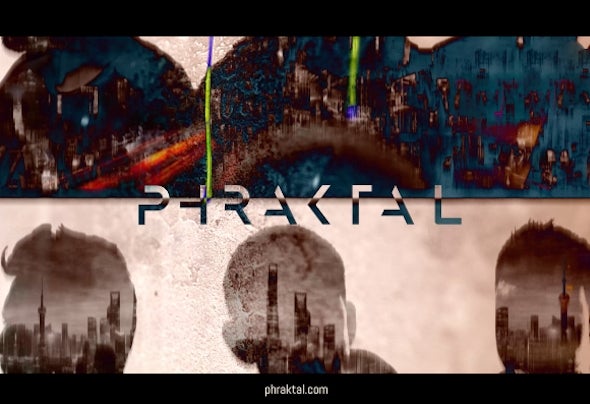 Electronic music producers/DJ's & live Phraktal are from Dublin in Ireland.
In 2015 they released their debut album "Why 1 is One and 2 is Two" to critically acclaim & since then they have seen support pour in from DJ's all across the globe including, Sam Paganini who included the Roland Klinkenberg remix off their rst Single "System Error" on his Mixmag Germany Compilation. They even had the honour of Charlie May [Sasha/Refracted] including 3 of their tracks on one of his exclusive mixes. Their debut album was a memorable boundary bashing collection of productions, covering many genres, ranging from sci- inspired electronica, ambient soundscapes, through to deep house & techno.
Multiple Releases were licensed off the album & appeared on labels Iconyc, Omnis & 238W. 2016 seen them break into the TOP 50 for the rst time on Beatport with "Hanging around corners" which included remixes by Barry Jamieson [Sasha/ Refracted] & Blue Amazon reaching the TOP 10 in 2 Genres, reaching no.7 at its height. 
In the last 18 months, they have hit the Top 50 six times in total, with originals, remixes & a cover of Orbital's Chime which came out recently on Limbo Records. Their next single Transfer on Orlando Voorn's "Nightvision" has been remixed by Damon Wild, Orlando Voorn & Laurent Maldo.
DJ support recently from BBC Radio 1's Kolsch, Danny Tenaglia, Eats Everything at Awakenings and Toer Festivals, Nick Warren, Robert Babicz, Fabrice Lig, Dave Seaman & Jamie Stevens.
Album Two is now in its nal stages & is due out soon. 
Phraktal will be touring material from both albums in 2020 in some unique live settings.