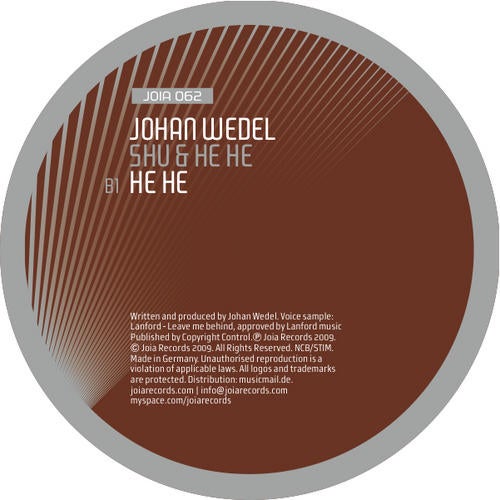 Prepare to blown away by the new sounds of talented youngster John Wedel. Making his Joia debut with the double sider Shu & HeHe, Johan is quickly making a name for himself in the industry after bursting on the scene 12 months ago. Now invited into the close knit family of the Joia camp, he's quickly rising up the ladder with more and more of the industry trend setters turning their ears to his work.

We're quite sure you'll agree this guy has something a bit special - we only handed a couple of CDRs out at the recent ADE last month, and we've already amassed some strong airwave action & some pretty hefty A List club support.

Can we count on yours too?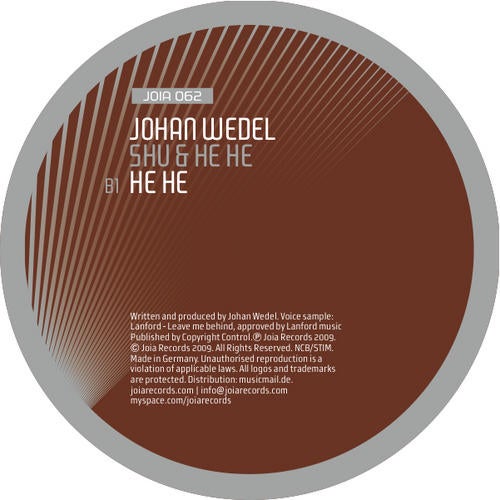 Release
Shu / He He