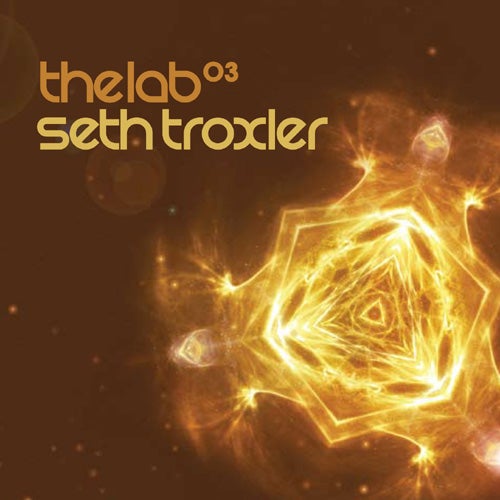 Release Date

2011-10-10

Label

NRK

Catalog

LAB003BP
Hailing from the suburbs of Detroit, Seth Troxler has made an incredible journey over the last few years, from the local DJ spots at Detroit's The Works club and behind the counter service at the famous Melodies & Memories record store, to the most top drawer nights and clubs across the world, such as Fabric, Panorama Bar, DC10, The Rex et al. With a youthful enthusiasm and leftfield charm, Seth has become a huge favourite of clubbers and party freaks, so much so that he was voted the 3rd most popular DJ in Resident Advisor's poll for 2010. But behind the public perception of Troxler, he is seriously dedicated and passionate about quality underground electronic music, taking giant leaps with his latest Visionquest project, a collective of friends and fellow artists such as Ryan Crosson, Shaun Reeves and Lee Curtis. His productions and collaborations with esteemed artists like Deetron, Matthew Dear and Tiefschwarz, and labels like Crosstown Rebels, Circus Company, Wolf & Lamb and Wagon Repair show an artist deeply in tune with the cutting edge electronic music that endeavours to push the envelopes of dance music.

And so onto the music, and it is here that Troxler really excels on this double mix project. Disc One is a decidedly deep affair, opening up with the smooth and atmospheric sounds of Hatikvan and Bearweasel, before finding a solid and luscious groove with tracks from David Alvarado, Lindstrom, Tommy Bones and Dinky. The vibe starts to get a little freaky with the classic DBX/Moritz Von Oswald collaboration City On the Edge Of Forever which in turn sends the mix journey to more minimal experimentation and a tougher mood, ushering in some great music from Daze Maxim, DJ Qu and David Durango and closing the half with the psychedelic sounds of Masomenos.

Disc Two picks up right where the first left off, and a little skit featuring techno legend Kenny Larkin captured on a telephone call introduces a mind boggling segue of tracks that effortlessly blends ultra deep minimalism, dubby low slung vocal tracks, freeform jazz workouts, otherworldly and psychedelic electronics and cowboys & Indians inspired tech-house (check Unds Rodeo, truly magnificent fun!). Amongst the forward thinking producers featured here include Ricardo Villalobos & Martin, Deniz Kurtel, Oni Ayhun and Ryan Crosson. Disc Two is probably where Troxler would position himself in, say , a DC10 Ibiza set, and the music gets bigger and more panoramic as the mix takes in some immense music from Dinky, Lawrence, Chaim and Superpitcher. The set ends suitably with a rare Andrew Weatherall mix of Radioactive Man, and a superb, as yet unreleased, Visionquest new signing from Dinky.

It may be a cliché, but Troxlers The Lab definitely has to be heard to be believed, his talents are evident as he effortlessly blends many different styles but always keeping a strong continuity and sounding like no other DJ on the planet right now. Troxler truly adopts the brief of The Lab, and experiments with many records, creating a thing of beauty and definitely a mix that will stand the test of time.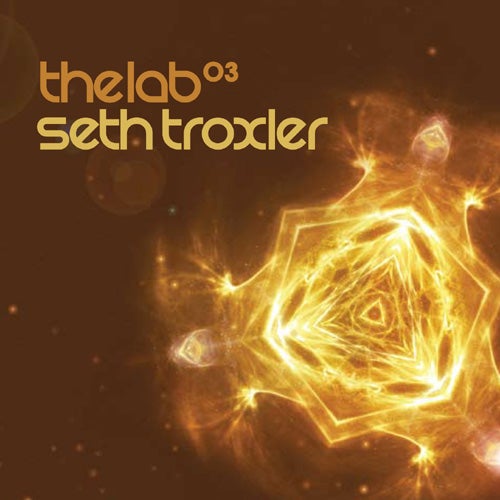 Release
Seth Troxler - The Lab 03
Various Artists

Release Date

2011-10-10

Label

NRK

Catalog

LAB003BP