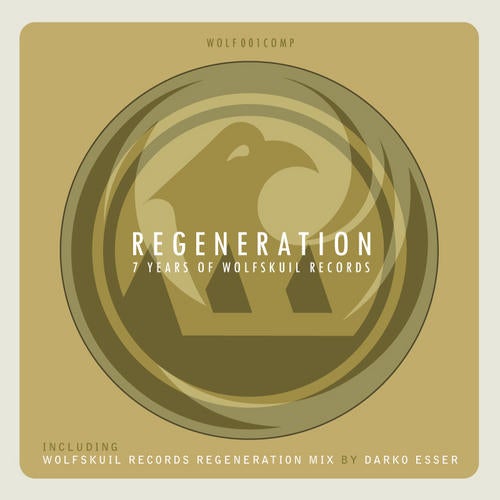 artist: Various Artists
title: Regeneration (including a continuous DJ mix from Darko Esser)
cat nr.: WOLF001COMPformat: digitalrelease date: 29th of november
file under: Freestyle Techno, House & Electronics
tracklist:
01.Darko Esser - Balans (Bonus No Beats)
02.KuhlmannMensink - AD 05 (Exclusive Track)
03.Roger Gerressen - The Break (Exclusive Track)
04.Tommy Four Seven - Polar
05.Le Clic - Jack Is Whack (2000 and One Classic Cut)
06.Darko Esser - Balans (Andre Lodemann Remix)
07.DJ Yellow - Too Much Of Nothing
08.Paul Brtschitsch - Parkett
09.Ferdi Blankena - Mothers Son
10.Joris Voorn - Chemistry Of Attraction
11.Patch Park - Lifeforms (Exclusive Track)
12.Giorgos Gatzigristos - Draft
13.Roger Gerressen - No School Like The Old School
14.Darko Esser - Breathe (Exclusive Track)
15.Hakan Lidbo - The Rhubarb Man

The number 7 is a mystical number to wich a lot of cultures and religions assign magical powers. In nature 7 is also of great importance. One of the most interesting facts for example is that every seven years all the cells in the human body are renewed. One is literally not the same person as seven years before. Wolfskuil Records celibrates its 7th birthday for that exact same reason with the Regeneration compilation with Wolfskuil classics & favorites. There are also 4 exclusive tracks featured on this release from Roger Gerressen, Patch Park, KuhlmannMensink and labelboss Darko Esser, who also made a special continuous DJ mix from all the tracks for this joyous occasion.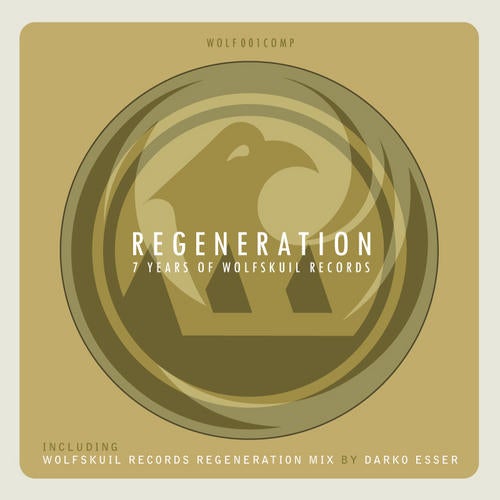 Release
Regeneration