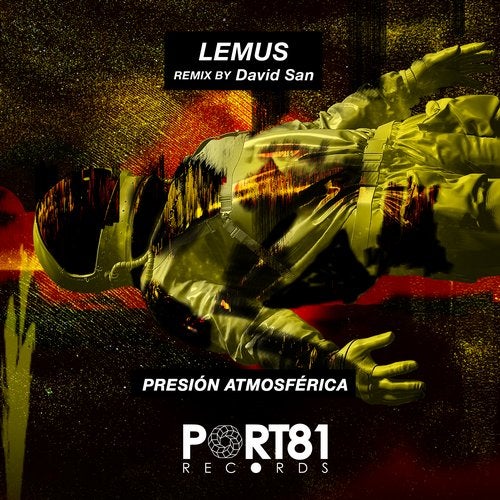 Port 81 Records ushers in the new year by welcoming Lemus to the label for his debut EP. The Colombian artist began his journey into electronic music at the age of 14, eventually graduating from the Audio & Sound Academy of Colombia. With a sound that incorporates timeless techno and reflective musical qualities, Lemus now makes his first appearance on Port 81 with 'Presio?n Atmosfe?rica' alongside a remix from David San.

Beginning with 'Nada' Lemus delves into the cross pollination of electro and techno. Although firmly rooted in the latter it's a piece which evolves with stunning precision and redolent storyboarding. On a bed of tough, punchy beats come mysterious vocal samples and clusters of claps. Effortless in flow, buzzing synth motifs move freely through the framework, adding vibrant color as chord stabs carry the piece into a glowing atmospheric finale.

'Vacio' is a touch more heady in design, building with anticipatory energy across the first act. The narrative shifts into emotive territory though as the main break begins to take shape. Amidst a haze of sonic dust; soothing pads and luminous tones play off each other beautifully, before culminating in reflective warmth during the final act.

The lone interpretation of 'Vacio' is provided by David San who makes his Port 81 debut here. The Colombian artist has been a fixture of his country's electronic underground since 2010.Releases on 76 Recordings and his own Miniline and Psicodelica imprints highlight his discography, as he continues to explore stripped back tech house blueprints. His 'Vacio' interpretation follows that ethos perfectly with its deliberate, punchy groove and dynamic percussive aesthetics. Building with a fiery flair, quirky electronics and fluid themes add nicely to its percussive drive, before reaching a serene apex as icy pads and reprocessed vocals unite for a heady conclusion.

The EP's third selection 'Una Vez Mas' finds Lemus collaborating with Cardios Then 33 for a quirky slice of atmospheric techno. Clever beat layering, organic percussion and a wonky acid motif get this rhythmic jaunt underway. Warm atmospheric swells and soulful vocal elements highlight the framework, before converging for timeless moments across it's introspective seven-minute journey.

Rounding out the release is the title and showcase piece 'Presio?n Atmosfe?rica'. Commanding in delivery, tepid beats and a pulsating low end get adorned with dynamic claps, astral effects and smooth rhythmic structures, the latter of which adds a meditative mood heading into the break. Tension and drama are at a premium here, building subtly as ominous waves of bass and frayed percussion get washed away for a tasteful drop and smooth finale. It caps off what is a stunning Port 81 debut for Lemus who is most certainly an artist to keep a close eye on as 2019 moves forward.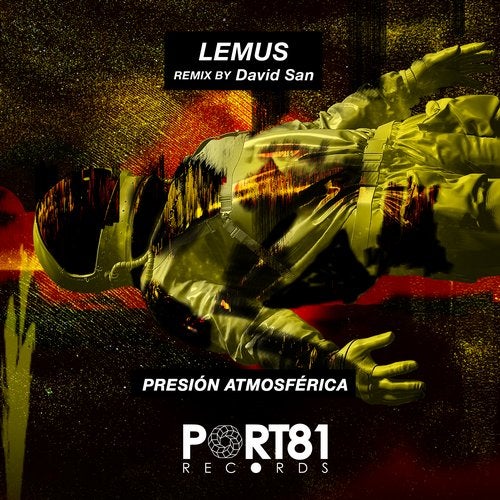 Release
Presion Atmosferica