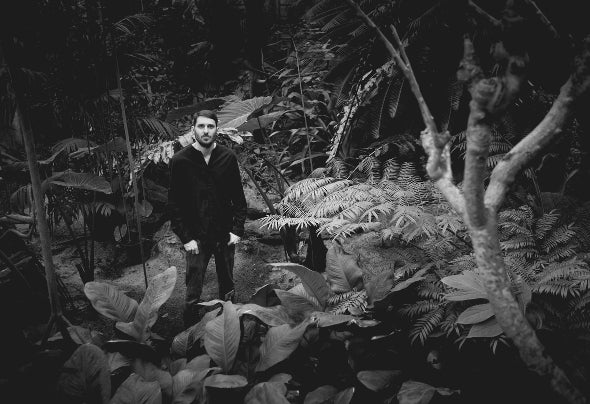 Slow Nomaden is the new side project of Tobias Kroschel, the head behind Sound Nomaden to express his passion for deeper sounds and inuences from around the globe. In his DJ Sets and productions he takes the listener on an electronic journey through sounds of different cultures and spheres. Already his rst EP "Jungle" released on 3000Grad Records in late 2017 got huge support from within the global tastemaker scene. In 2018 Slow Nomaden released his next EP called "Gondwana" on his own label Nu Boheme Recordings. Gondwana was received even better and has reached more than 450.000 plays on spotify to date and was playlisted by several international radio stations and DJ's. His next EP's called "Elephant Dream" and "Vasudeva" both entered the Beatport Top100 Releases in their Genre Afro House and Electronica/Downtempo. Meanwhile "Vasudeva" has already more than 600.000 plays on spotify. In 2019 Slow Nomaden released his well received debut album "Journey". He also released some Remixes on Labels like Lump, Wildfang and Shango Records. His Remix for Dio S reached the Beatport Electronica/Downtempo Top10. 
Today Slow Nomaden has gained support by a lot of DJ's, Radiostations and Magazines from within the global electronic music scene including Acid Pauli, Joris Voorn, Franco Bianco, Beatamines, Peter Kruder, Xinobi, Nico Stojan, Paco Osuna, Gene Farris, Falscher Hase, Judge Jules, Armen Miran, The Disco Boys, Riva Starr, Unders, DJ Ravin (Buddha Bar), Afterlife (Cafe Del Mar), Uner, Damian Lazarus, Flux FM, Ibiza Sonica Radio, Ibiza Global Radio, Kiss FM Australia, Kiss FM Ukraine, Futurock FM, Sunshine Live Radio, Vicious Magazine, trndmusik.de, Electronic Groove and many more. 
Tobias is constantly producing and touring since 8 years on an international level and has performed on several renowned festivals including Fusion Festival (GER), Rainbow Serpent (AUS), Boomtown (UK), Woomoon Ibiza (ESP) and 3000 Grad Festival (GER).