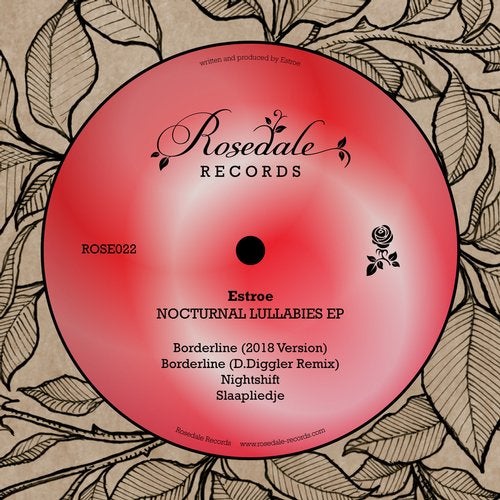 For Rosedale 022 I have used my own tracks and have called the Ep Nocturnal Lullabies as all the tracks were written late at night, and their themes reflect the darkness and late night vibes in different ways:
Borderline was produced at time when a friend was diagnosed with borderline personality disorder. She was obviously struggling with the condition and as her friend I found it pretty heavy to see her go through that.
Nightshift is an ode to all those nightshifts that I worked when I was a nurse. The atmosphere in hospital when people are sleeping, aching and fighting for their lives is difficult to describe so I thought that I'd express it with music.
Slaapliedje is a track that I wrote with the purpose of comforting those who are going through difficult times.
I have recruited the help of D.Diggler to bring a remix to the table for the Ep and he has come up with something pretty special.


Borderline's nervous and busy percussion, with its scratchy hi hats and twitching clicks and blips take the track down an angst ridden road in an insecure mind. There is a dormant volatility in the track like someone who has been on edge for too long. The percussion is beautifully juxtaposed however, with sombre pads and a haunting melodious bell like synth that morphs throughout like the pensive moods of someone who has to live with the condition.

D.Diggler sheds a different light on Borderline with his interpretation of the original. This time the focus is more on the melodic side of the track. The bassline dictates the pace as it pulses underneath. The melodious bell synth is still present but the contemplative atmosphere is reinforced with long sweeping pads that give the track a blur, like a passing moment. The nervous turmoil of the original track's percussion lies in the not too distant background like a reminder of troubled feelings.

Nightshift has an engaging quality in that while full of motion, there is an air of calm in the track. The kick drum and bassline dance around one another in a hurried fashion while restless percussion and blips bustle around in the background like dutiful machines fulfilling their purpose. Yet, the sedate and soothing pads bring a reassuring warmth and humanity to the track. The soft chiming melody rolls through the piece like distant alarms while occasional resonant sweeps sigh like laboured last breaths.

There is an alluring innocence to Slaapliedje. It's playful springy bassline sets the mood, and with its intermittent resonant peaks, like small birds singing, suggests a fond childhood recollection of a time when the world was full of wonder. Scurrying percussion and more bouncing and sanguine synth elements bring the picture alive in one's mind. The drone pads bring with them a gentle optimism with their softness and melody and seem to burst into song from time to time like sentimental memories.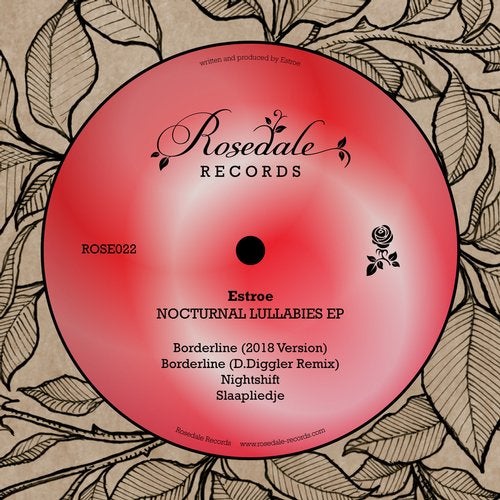 Release
Nocturnal Lullabies