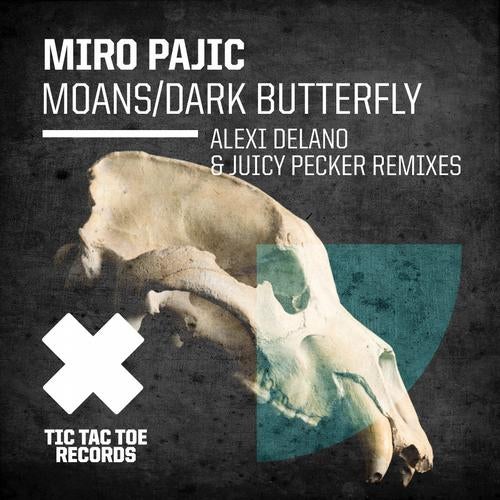 The 15th digital release on Patrick Batemans always reliable Tic Tac Toe is from Berlin based Miro Pajic and comes backed with some high profile remixes from Alexi Delano and Juicy Pecker (aka Jussi-Pekka).

Pajic is someone who has always explored a romantic gloom and mathematic sense of rhythm through his stripped back techno releases on labels like Lazerslut, Klickhaus and Harthouse, and for that reason has always garnered much support from the likes of Troy Pierce, Adam Beyer, Magda and many more similar artists: happily, this excellent new EP is likely to do exactly the same.

Opener Moan pairs weirded-out vocals with eerie samples, which swirl and swoop about the darkened landscapes depicted by Pajic. Its warm, atmospheric minimal techno with a deeply embed groove which gets you, and keeps you, dancing as various claps and percussive hits come in and out.

Dark Butterfly is the other original cut and is more detailed than the first. Here the drums drop from a greater height and the pace is more upright, but just as many deft production details linger in the lovely techno spaces that remain.

The first remix comes from Swede Alexi Delano who has made big waves with releases on seminal labels like Plus 8 and Clink. This new school techno talent makes Moans into a wonky wig-out tune perfect for the dead of night. His synth sounds are globular and suggestive as the originals vocal haunts the track from start to finish.

Closing out what is another connoisseur selection of sleek minimal techno, Frozen North'ern star Jussi-Pekka aka Juicy Pecker transforms Dark Butterfly into an acidic, gurgling tech house monster that bides its time to build to a tense peak. The well defined beats and shiny FX are mangled into a slippery arrangement which never sits still: one for the afterparty, for sure...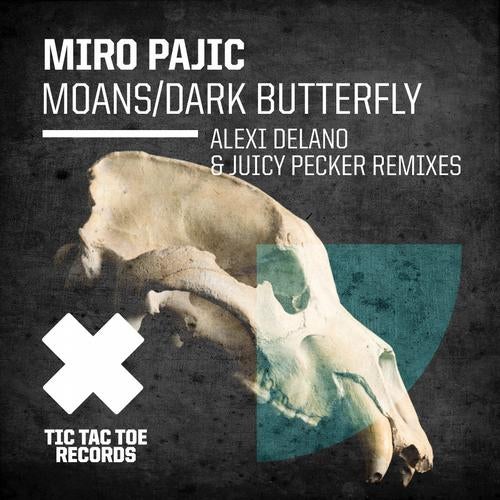 Release
Moans/Dark Butterfly