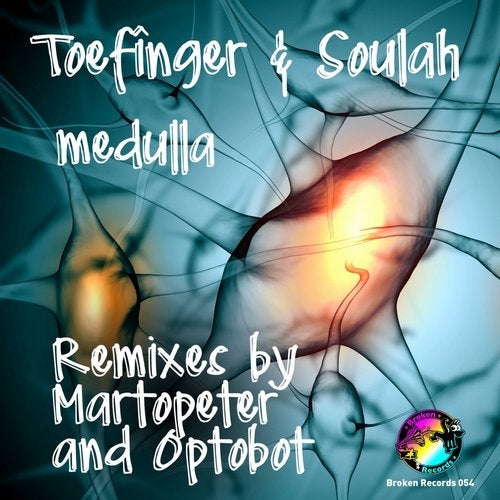 Following on from the the awesome first release by Toefinger & Soulah , this remix EP features great remixes from two fantastic artists whom both offer their own special visions of these tracks
MartOpetEr needs no introduction for any of you following the breaks and Tech funk scene for the last few years, championing this sound he has consistently forged a cutting edge sound that is crisp and uncompromising. His version os Medulla is upfront no nonsense Tech-Funk

Optobot is another favourite from the Broken Records family, with several maverick releases under his belt wit us , he has been broadening his sound over the years with a string of releases on many different labels. He offers a psychedelic Glitch hop reinvention of 'Trimension' which just oozes groove.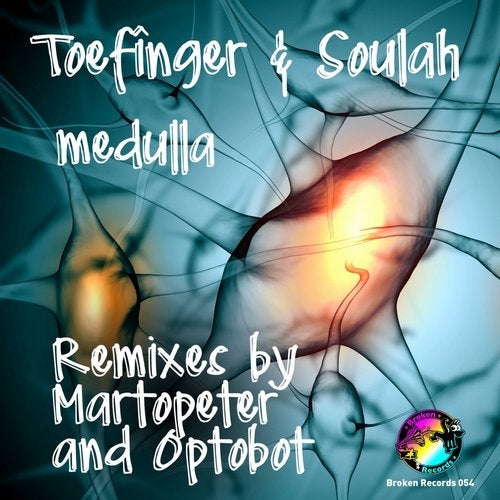 Release
Medulla Remixes