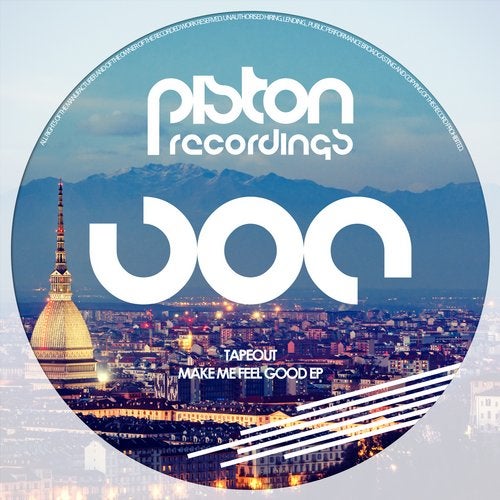 TapeOut aka Italian DJ and producer duo Davide Ercolin and Christian Diaferia debut on Piston with the fantastic three track EP entitled Make Me Feel Good. Christian and Davide began their collaboration in 2013 and have released several tracks on various labels. They possess a passion for music and a desire to express their ideas on both the dancefloor and in their productions. They draw influence from Jazz and Soul and have recently refined their own brand of minimal and deep house. Delighted to have them on board and we hope to see more soon.

Make Me Feel Good sets out with a nice punchy kick drum and bright crispy hi hats alongside a tinkling piano melody. A deep rooted bassline comes in and contrasts with the brighter elements beautifully. Cool vocals deliver a classic groovy vibe that many will recognise, this adds to the bouncy rhythm of the track brilliantly and will definitely get bodies on the floor. A perfectly arranged slice of deep goodness that will spice up any set no doubt.

My Little Children dishes out a wonderful classic vibe right from the get go as chunky kicks are met with smooth chords and a fantastic female vocal. The bassline comes through and takes over with a superb deep groove that flows effortlessly through the sound locking us in with its infectious draw. As the track evolves we are treated to more one shot vocals and a playful FM bass that dances across the groove. Beautifully layered with a tight arrangement making this a definite must have track.

Rounding off this top notch pack we have I Need A Boat Party which intros with a very nice chunky kick and warm chord. A deep and probing bassline joins in and settles the track into its deep house groove for the duration. Cool vocal snippets are scattered through the composition as funky elements begin to emerge in the form of electric guitar licks and some nifty bass guitar alongside pitching keys. Top notch stuff that you'll not want to miss out on.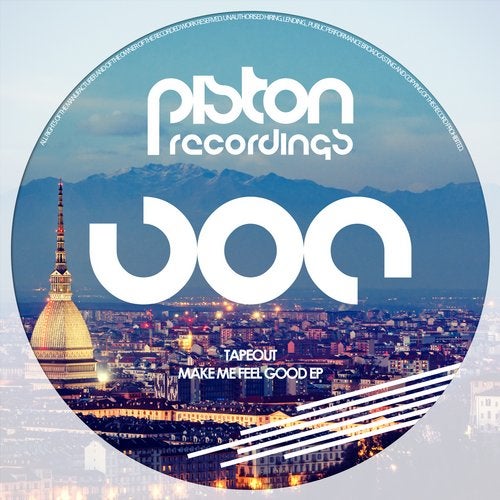 Release
Make Me Feel Good EP