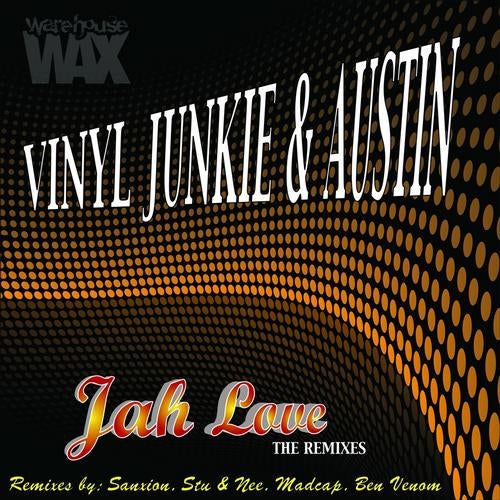 Hot on the heels of the 'Lost In a Daze' Remixes, which catapulted Warehouse Wax back into the forefront of the Hardcore Breaks scene after a two-year rest from releasing, comes another E.P of the finest quality remixes. Next up for the 2011 treatment is "Jah Love" by Vinyl Junkie & Austin. The original of which saw its vinyl release in 2007 and went on to be one of the biggest tracks on Warehouse Wax to date with Old Skool rave hero Vinyl Junkie teaming up with Suburban bass legend Austin Reynolds, a deadly combination.

Remix duties have again been handed to the massively talented Sanxion (back by popular demand), who puts his own unique stamp on it and in so doing, delivers his best remix to date, which has already picked up radio support from Billy 'Daniel' Bunter on Kool London & Kutski on BBC Radio 1 as well as clubland support from many of the Breaks scene's biggest players. Sanxion takes the reggae vibe of the original and gives it a soulful twist with lush string/vocal sections before dropping into unrelenting Future Jungle carnage which is guaranteed to destroy any dance floor.

Next up, Stu & Nee, who are two of the Hardcore Breaks scenes original innovators, make a welcome return to the scene after not releasing anything for quite some time. These boys have an uncompromising ear for melody as well as having a background firmly rooted in the realms of Old Skool UK Hardcore, Circa 1992. This always shines through in their productions and here they have etched their trademark sound onto "Jah Love". Smooth beats accompanied by an anthemic piano breakdown make this a must for the 'hands in the air' brigade.

To add a degree of contrast to this release, Warehouse Wax have summoned the talents of Madcap, one of the most prolific artists from the underground junglist genre known as J-Tek. Here he delivers something a little different from his usual. Whilst it is still the full-blown Jungle techno flex, which we have become accustomed to with Madcap, he has also added a skankin' Reggae overtone. Progressive rolling beats and a gut busting bassline make this a real dance floor devastator. Get your lighters ready!

Last but by no means least is a remix from one of the most talented rising stars in the Breaks scene, the man like Ben Venom, who has added a tearing breaks assault to this already huge sack of remixes, making this a genre spanning release with something for everyone on the current breakbeat circuit.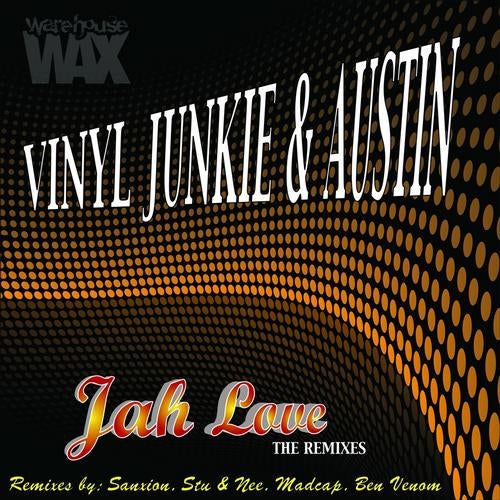 Release
Jah Love (The Remixes)