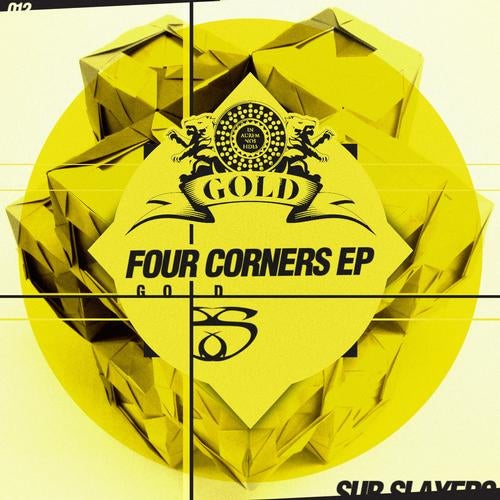 Release Date

2011-12-02

Label

Sub Slayers

Catalog

SLAYER012
GOLD
Four Corners EP
1. Death Mask
2. 45 War
3. Selecta
4. Back II The Break
Cat: SLAYER012 / Release: Dec 2011
File Under: Nu-Jungle / Bashment / Bass

DJ Mag Bloody great - 9.5/10
Eddie TM like the garagey vibe of Death Mask
Toddla T LOVE the sub slayers release
Stanton Warriors Heavy, keem em coming
EZ LIKIN THIS!
Bar 9 Old Skool Vibes
DJ Raggs Lovin it all - my sis & her pal asked me to turn it up so they can practice their pole dancing to it
High Rankin Good times
Submerged Music Very good release
Warrior One Massive
The Crystal Method Always can find a spot for some break core throw back
Dub Pistols fucking amazing all tracks are bombs
Atomic Hooligan Fire
Freestylers Boom tunes
FOAMO Really feeling this release!! def supporting
Rico Tubbs Back II break! Big tune
Trouble & Bass droppin Selecta for sure
Dreadzone right up my street, firing

With our heads still spinning from the success of Sanxions Baalbek EP we waste no time in presenting number 12 from newcomer GOLD.
GOLD maybe up n coming but to date hes already toured with Reggae veterans UB40 and is working with them on a 'Bass Culture' remix EP. Over the last year GOLD has been working closely with the likes of Bladerunner, Aries, Dawn Raid, Yoof, Stanza, Jacky Murda, Jinx & K-Jah, as well as his new project, Lionfire currnetly signed to Ray Keith's Dread Recordings.
With that in mind lets break down the Four Corners EP for ya:
Death Mask kicks of the EP with a cinematic intro to drop devastatingly into one of the fattest bass drops weve heard here at Sub Slayers HQ. Big, Bad, Heavy!
45 War Sees GOLD bring in his reggae influence for 140 style Jungle skank out.
Selecta is Jay Cunnings personal fav, bouncing basslines and chopped up beats fans of Zinc/Jammin will be right on this!
Back II The Break Calling all ravers! Intro on this one is big, hands in the air all the way till it drops then its moshpit time - bashment style!
SUPPORT FROM:Eddie Temple Morris, Toddla T, Stanton Warriors, The Crystal Method, EZ, Bar 9, High Rankin, Aquasky, Tomb Crew, Shut Up And Dance, Billy Bunter, DJ Raggs, Dub Pistols, FOAMO, Warrior One, Riskotheque, Trouble & Bass, RackNRiun, Atomic Hooligan, Rico Tubbs, Jay Cunning, Yoof, Freestylers, Hellfire Machina, Ben & Lex, Pyramid, Dreadzone, Sanxion, Submerged Music, Baxta, 601, Ed Solo, Rattus Rattus, Swifty B, Vinyl Junkie, Backdraft, Schema, Lady Waks, Equalizers, Upful Gwan, DJ Twista, Muffler, Pilgrim, Timmy Schumaker, Lucas Top Draw, Proper Villains, Reid Speed, Uncle Dugs, Jurassik, Skool Of Thought, Pete Jordan, The Incredible Melting Man, The Damn Bell Doors + MORE

MORE SUB SLAYERS:facebook.com/subslayers / soundcloud.com/subslayers / trackitdown.net/merchandise/brand/309/subslayers.html (T-Shirts & Hoodies)
MORE OF GOLD:
WWW.24KARAKDUB.COM / WWW.SOUNDCLOUD.COM/DJGOLD / WWW.FACEBOOK.COM/DJGOLDUK

Previous Sub Slayers releases have been SINGLE OF THE MONTH in DJ, iDJ and TillLate magazines.Support from: Skream, BBC Radio 1, Pendulum, 501, 16 Bit, Reso, The Crystal Method, Stanton Warriors, Rinse FM, Excision, Phantasy, Reso, BBC Asian Network Sonny Ji, Freq Nasty, Starkey (Sub FM), Sonni Ji (BBC Asian Network), Laurent Garnier, J Da Flex, Shut Up and Dance, Music Choice, Tayo, Rico Tubbs, XFM Eddy Temple Morris, JFB, Aquasky, Shelley Parker, Stupid Fresh, Dreadzone, Plump DJS, RTE Radio Ireland, Annie Nightingale & too many more!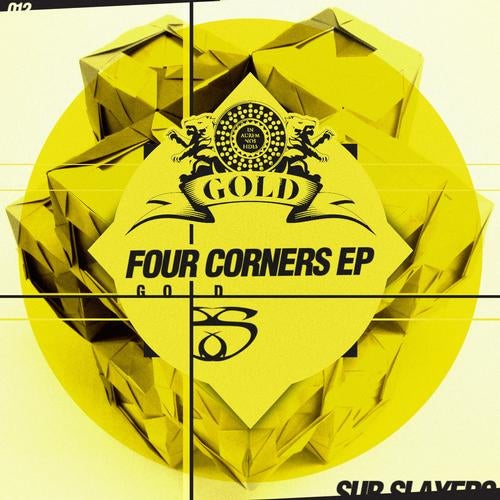 Release
Four Corners EP
Release Date

2011-12-02

Label

Sub Slayers

Catalog

SLAYER012