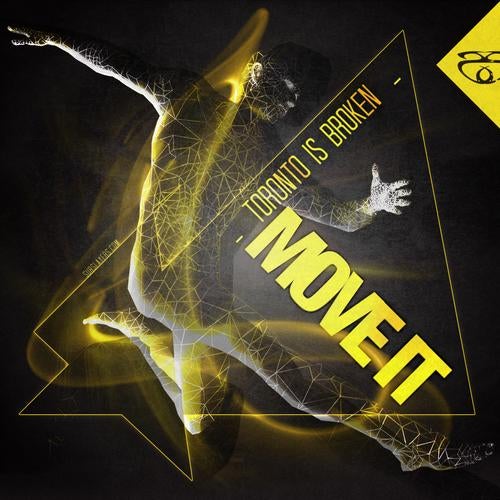 Release Date

2012-01-20

Label

Sub Slayers

Catalog

SLAYER013
Toronto Is Broken
Move It EP
1. Taking Over
2. Cold Contact
3. Move It
4. Spirit Song 2012
Cat: SLAYER013

File Under: Nu-Jungle / DnB / Dubstep / Breaks / UK Bass

Mixmag Love It
DJ Mag Sounds sick! More neo jungle fun from Sub Slayers
Ras Kwame Tuff EP
Toddla T Cool
Cutline Bringing back the old skool vibe ftw on this. Wicked EP
Phesta Big release all round
Cookie Monsta Breaks Madness!
Warrior One Farkin hell! will come back and comment when I've played 'Move I' tonight!!
Hellfire Machina MOVE IT is fu**in HUGE!!!
Aquasky Pretty Nut Nut!
Bassnectar Nice work
PYRAMID Spirit Song is the best
Billy Bunter Really good .... Nice to hear some one so young with such fantastic production skills
Rico Tubbs big tunes!!!! Taking Over & move it will be on heavy rotation!
Lady Waks Cant wait to play
HeavyFeet Spirit Song is a fucking monster
Dreadzone extreme high quality stuff. all tracks heavy, loving move it..oh my gosh
Plump DJs This tune would go down well in the South of Spain or any place where they like this kind of bounce, bass and pace
RackNRuin Big!
DJ Twista this guy is fukkin huge 100/10 on this ep
JFB Sickness

He may only be 18, but Toronto Is Broken (Christian Hoffmann) is already making his mark bass music scene. Hailing from Barwell, Leicestershire, a village known as the manufacturing home of Noble cars and Hornby train sets, Toronto Is Broken already runs his own non-profit record label, Dual Signal Records, has played abroad and received BBC 1xtra support for his track "Into My Eyes". It's clear Christian is keen not to be pigeon holed into one genre as this EP clearly shows. Spanning across Future Jungle, Drum & Bass and Dubstep Toronto Is Broken shows us hes clearly in the run for one to watch in 2012.
Heading up the EP is the fiercely energetic Taking Over with its complex beats, uplifting pianos and deadly dubstepesque bass lines peak time all the way!
Stepping up next is a no holds barred DnB track Cold Contact; a cross between DJ Fresh & Sub Focus with sweet leads and devastating bass drops.
Move It can only be described as the most disgusting Dubstep riddim you ever heard, seriously this has to be played to be believed!
Getting a 2012 maker over is TiBs Spirit Song 2012 with its haunting vocals that can be likened to The Prodigys Smack My Bitch Up, beautifully dangerous.

SUPPORT FROM:
Toddla T, Ras Kwame, GOLD, Bassnectar, Warrior One, Cutline, Hellfire Machina, Swifty B Schema, Yoof, DJ Twista, Plump DJs, Cookie Monsta, Aquasky, RackNRuin, Rico Tubbs, PYRAMID, Billy Bunter, Dr S Gachet, No Rockstars, Parker, Brewster B, Phesta, Lady Waks, Timmy Schumacher, ThisIsBreaks.com, Ceos, General Midi, Pure Phunk, Chrisy Murderbot, The Proper Villans, The Damn Bell Doors, Tariq Ziyad, HeavyFeet, Blaze Tripp, Dreadzone, Backdraft, Vinyl Junkie, Jungle Breaks Blog, Ben & Lex, Paul Bassrock, Hanuman Tribe, 601. Ed Solo, Breakonomics, Inconspicuous Villain, Udachi, RadioKillaZ, daVIP, JFB, Pilgrem + MORE.

MORE TORONTO IS BROKEN:
http://soundcloud.com/christian_hoffmann / http://www.facebook.com/pages/Toronto-Is-Broken/112950844059
MORE SUB SLAYERS:
facebook.com/subslayers / soundcloud.com/subslayers / trackitdown.net/merchandise/brand/309/subslayers.html (T-Shirts & Hoodies)

Previous Sub Slayers releases have been SINGLE OF THE MONTH in DJ, iDJ and TillLate magazines.Support from: Skream, BBC Radio 1, Pendulum, 501, 16 Bit, Reso, The Crystal Method, Stanton Warriors, Rinse FM, Excision, Phantasy, Reso, BBC Asian Network Sonny Ji, Freq Nasty, Starkey (Sub FM), Sonni Ji (BBC Asian Network), Laurent Garnier, J Da Flex, Shut Up and Dance, Music Choice, Tayo, Rico Tubbs, XFM Eddy Temple Morris, JFB, Aquasky, Shelley Parker, Stupid Fresh, Dreadzone, Plump DJS, RTE Radio Ireland, Annie Nightingale & too many more!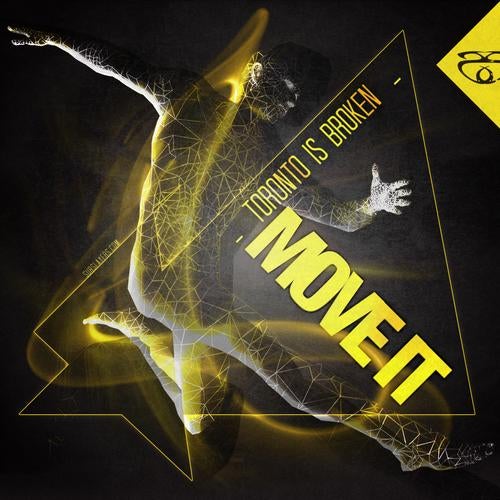 Release
Move It EP
Release Date

2012-01-20

Label

Sub Slayers

Catalog

SLAYER013