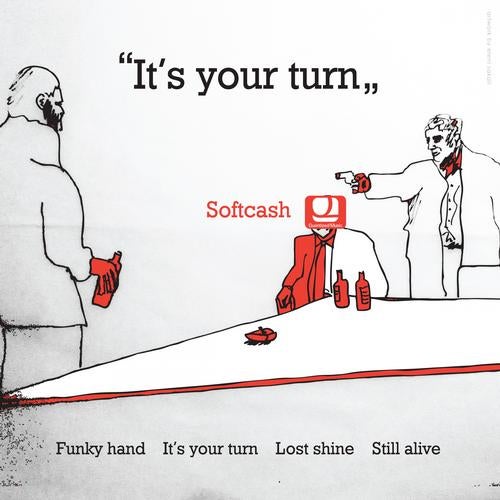 Back on the scene with a full length EP, Quantized Music welcomes Softcash, a name that should sound familiar to some as previously featured on the imprints latest Various Artists compilation. His funk fueled jam A boy is not enough radiated high quality production skills. Now this fresh moniker is back to prove his skills even more with Its your turn. Four original pumping tracks that ooze sheer attitude and groove, the EP has an overall theme of jacking bass, pitched down vocal hooks and dastardly deep synth hooks. Clearly a name to look out for in the coming seasons, Softcashs unique brand of house music is illuminating an evolved and mature sound within the genre.
Thick and full of resonance, the title track, Its your turn sparks a journey of sophisticated sound design and arrange. Playing on old school inspired hip hop vocals, the irresistible tracks bounce is created by Softcashs use of minimal yet precise drum programming. Bubbling and funky, automating and low, Its Your Turn takes the dancefloor to a twisted realm of classic meets new; with flawless swing and uplifting energy. A little more playful yet following the theme of the release, Lost shine again combines powerful hip hop vocal sampling and a unique use of poppy bass groove. Alternating vocal pitch levels and random hits of reverberating metallic spice fill the tune with a fun environment that closes the gap between deep and tech sounds in an innovative way.
Falling back into a dark pit of melodic bassline and swagger vocals, Funky hand is just that, a funky taste of up and down delight. Matching a sound that is rapidly growing in todays scene, Funk Hand combines Softcashs signature spice of playful sampling and oh so satisfying four-to-the-floor percussion. Last but not least, Still alive turns the other cheek as its flow is built upon a more forward leaning rush. Sampling the popular hip hop track Still D.R.E., Softcash creates a spacey version of this gangster rap anthem. Cosmic synth sounds and a prominent hand drum groove sandwich themselves flawlessly between punchy kick drums and reverse vocal swells. It is safe to say that Softcash has successfully built an overall theme for his debut EP on Quantized Music. A sound that listeners can appreciate both new and old, this innovative pack proves again that the label is looking to push the boundaries of traditional deep house well into the future; and into Djs record bags.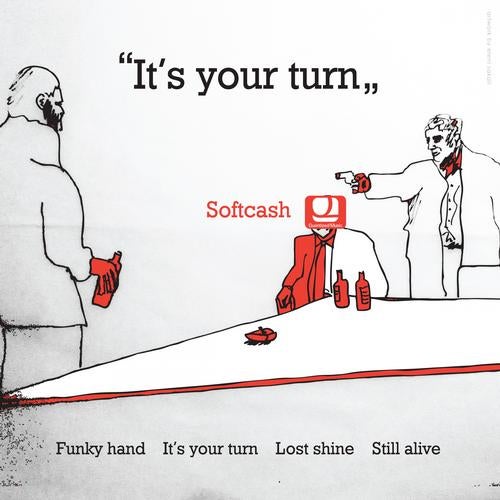 Release
It's Your Turn