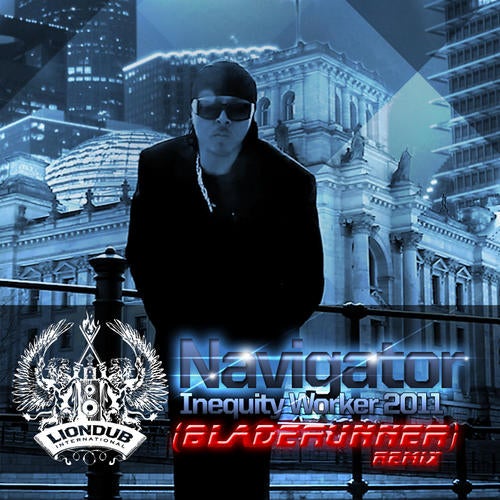 Artist: MC Navigator / Bladerunner
Title:  Inequity Worker (Bladerunner Vocal Remix) / Inequity Worker (Bladerunner Remix Dub)
Label: Liondub International
Catalog #:  LNDB-014D
Format: Digital
Release Date: May 2011
File Under: Jungle / Drum & Bass

Liondub International has hit the ground running for 2011 with two gems from top-level producer Noah D. The first, a cool and deadly remix of Beenie Man & Future Fambo's club hit "Rum & Redbull" saw Noah D applying his sub-heavy craft to the bashment format and setting the style far ahead of the trend. The second, a collaboration with MC Navigator on a rework of the '94 jungle classic "Inequity Worker", took it back to ragga-jungle roots and showed us what Noah D is capable of when given a breakbeat and world-class vocal from a legend like Navigator. For this next release, DJ Liondub has enlisted the skills of the UK's Bladerunner to push the envelope on "Inequity Worker" even farther.

This is not the first time Bladerunner has given a classic jungle anthem a fresh twist. Soon after signing to Ray Keith's Dread Recordings in 2004, Bladerunner turned plenty of heads with his remixes of such famous tunes as Renegade Terrorist, Renegade Snares and The Way. Here Bladerunner turns up the heat on the Noah D version of "Inequity Worker", building up the off-kilter jungle beat into a punchy, rollicking, jump-up track. Building on the best qualities of the previous version, Bladerunner has switched the tambourine break for a rapid fire cymbal ride and matched Noah D's hefty sub bass with a rugged sawtooth that rolls along with the vocal in perfect time. All together, it's Bladerunner at his best: bringing the raw energy out for the raving crew and letting the truth of Navigator's message shine through with ultimate clarity. Another striking gem from the Lion's crown.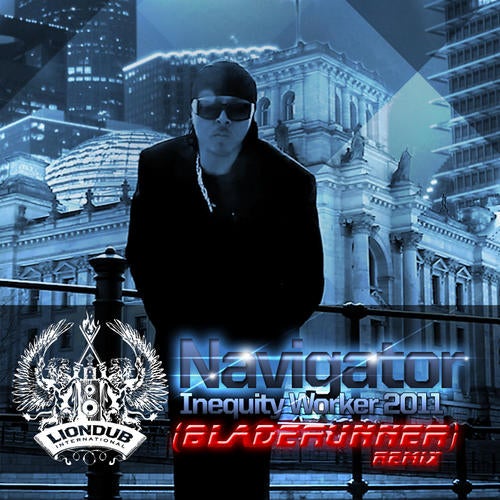 Release
Inequity Worker 2011 Pt. II