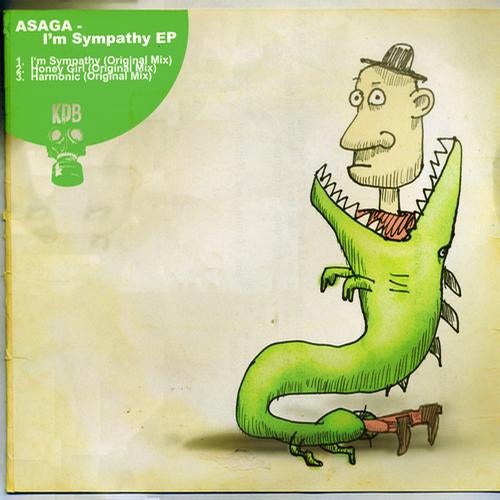 Release Date

2012-06-06

Label

KDB

Catalog

KDB016D
Martin Eyerer - cool style. thumbs up!
Moonbeam - Awesome! Will play it! Full support!
Kolombo - Very nice ep, will play them out!
Sasha Le Monnier (Proton, DI.FM, Stripped Digital) - nice work here, downloading thanks!
Silinder (Renaissance/Sudbeat/Jackpot) - really liking this deep sound atm, great, thanks :)
Daniel Mehes (Manual/Wolfskuil/Dubmetrical) - I quite like the 1st and a last tunes. very good! thanks
Verve (Particles-Lowbit-Mirabilis) - I'm sympathy is wicked, really dancable, will try it out!
Jaytech (Armada / Anjuna / Baroque / Ultra / Harem / Hope) - Not For Me
Issac (Mineral,Fade, Looq) - "I'm Sympathy" and "Harmonic" Thanks!
Baunder (Soundexile) (Renaissance - Sudbeat) - Harmonic for me, thanks!
David Granha (Sudbeat, Natura Sonoris, Parquet) - Nice guys!!
Vanyano (Baroque, BCo, Future Lovers) - Nice deep house tracks here, thanks!
Khen (Whose Haus, Plattenbank, Lowbit))- great ep! All is good for me thanks
Luis Bondio (DAR|Baires|Lowbit) - Harmonic for me!! Thanks!!

Russian producers have literally invaded electronic dance music scene lately, and here's another proof of the fact. Emerging young talent from Krasnoyarsk debuts on KDB records with a deep, moving and thoughtful EP. The whole three-tracker is pure perfection, you just can't go wrong with any of the pieces, whether it's hypnotic "Honey Girl", stirring "Harmonic" or groovy "I Am Sympathy". Enjoy KDB!