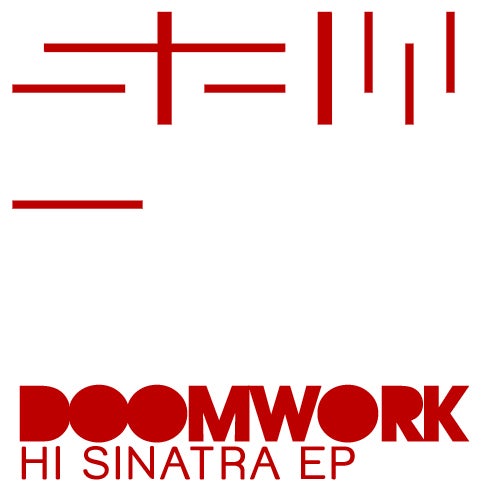 SAW.RECORDINGS is PROUD to start off it's 10th year in business with the release of the Hi Siniatra EP by DOOMWORK.

Here's a liitle breakdown of how hot Doomwork are and what they've been doing.

Alex Catalani and Claudio Maura, both born in 1987, started working together in early 2003, playing clubs in their city, Rome. They made their discographic debut in 2007, with "Digitale Purpurea EP", published by Mario Più's label, Fahrenheit Music.
"Big Sucker EP" is their second work in studio and it's been played at the most important Italian clubs by "metempsicosi" DJs. The ep had very positive feedback from the underground techno movement and it has been included in the compilation which celebrates the ten years of Metempsicosi. Their worldwide debut was with the "Falling" track, a remix of a Butch's song, published on Tom Craft's "Craft Music"; the remix track has been also published in the compilation "Drei Tage Wach Vol.1 compilation 100% (Afterhour the official soundtrack for a weekend in Berlin)" by Great Stuff. This Remix had a huge success on "Beatport" and was appreciated and played by famous djs as Claude VonStroke, Martin Eyerer, Shinedoe, Criss Source, Umek, Steve Lawler, Anthony Pappa, Stephan Bodzin and many more.
In February 2008 "Cantada" was released by "Uomo rec." and then selected and played by Claudio Coccoluto for his set and broadcast project "C.O.C.C.O.". It has also been played by Francesco Farfa, Paolo Martini, Joe Kitikonti, Joe T.Vannelli, Dubfire, Luca Agnelli and many others.
In June 2008 the vinyl "Friendship EP" contains the track "Moet & Techno", one of the greatest works of Alex and Claudio which includes a re-edit of a vocal by Barbara Streisand. This vinyl was distributed all over the world and played by many international djs.
2008 began the collaboration with Neuroxyde and his label "Neurotraxx". They began with the EP called "Several Kilometers Per Day", which included remixes by Davis & May and by Neuroxyde himself. The EP reached the 4th position in Beatport's techno chart and collected positive feedback from djs such as Toni Rios and Dubfire. They also made a successful remix for Neuroxyde called "No Panic". After many collaborations Neuroxyde offered the boys a one year exclusive contract. Their first EP published February 5th, 2008 was called "Trip into the Milkyway" and in a short period reached the tech-house chart on Beatport straight to the #1 position, & gaining the 6th position in the general top download chart.
After that, Alex and Claudio worked hard in Neurotraxx's studio to improve their technical music skills in music engineering and mastering. In a short time the results were in: the project Doomwork produced hit the top of the Beatport charts and every single released was played by the most important djs around the world such as Danny Tenaglia, Tiger Stripes, Jimpster, Milton Jackson, Gorge, Pezzner just to name a few.

And now the duo come Stateside and join SAW.RECORDINGS with the Hi Sinatra EP.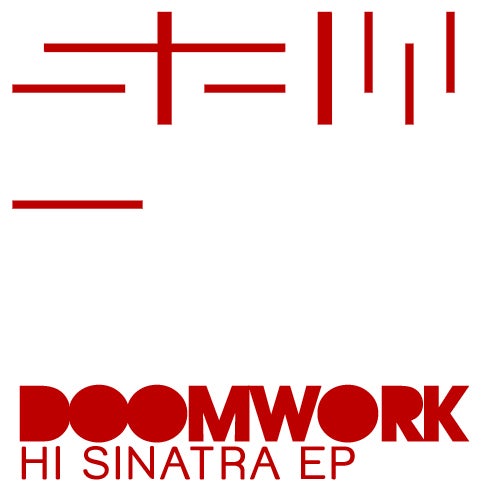 Release
Hi Sinatra