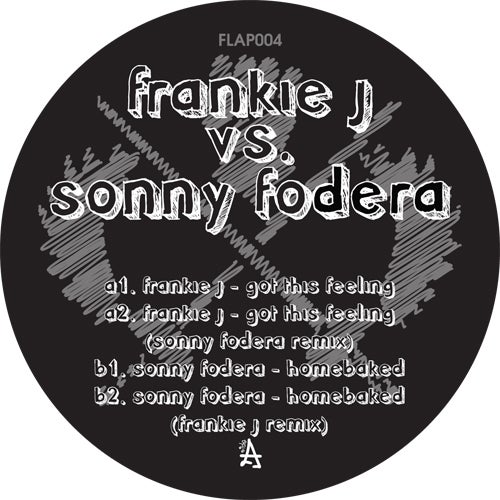 Release Date

2010-01-15

Label

Flapjack

Catalog

FLAP004
Flapjack Records is super stoked to present its 4th vinyl edition. In this episode we have Flapjack frontman Frankie J, who has recently earned himself honorable mention in the completely made up Breakfast Foods Quarterly for his solid recipes during The Sound Republic era alongside solo releases and remixes on Spatula City & Flapjack. This release also features Adelaide iron chef Sonny Fodera, fresh off his two smash releases from Drop & Guesthouse wasting no time in the kitchen with his slammin joints. Together these two somalies of syrup bring you a maple syrup conglemerate of dynamite proportions.

On the sunnyside we have Frankie Js vocal jam Got This Feeling. This tune rides a wicked vocal that you could just wake up to in the morning. Its like starting your day with a complete breakfast that will keep you singing all day. Watch out for the wicked key solo as its so nasty it may give you indigestion. Sonny Foderas mix takes an already great recipe and makes is twice as nice with his bassline techniques. Smooth as french silk but still jackin is the way of this samurai.

On the overeasy side we have Sonny Foderas bassline bananza Homebaked. If you like in your face slappa da bass mon, then this tune is your jack. Its unbelievably driving funk bassline played by Sonny himself can chop down trees like a lumberjack on goofballs. The tune is a dinner bell peak time call to the dancefloor ringer. Frankie Js mix compliments the funk nicely with just the right amount of spice. A little bit of some sexy sax mixed with some piano licks and the right amout of jump up, bakes a bumpin Homebaked remix. If you like hot breakfast, then dont sleep in and miss this tastey ticket!!!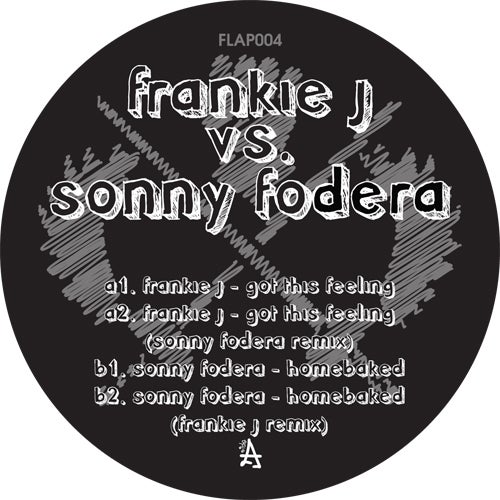 Release
Got This Feeling
Release Date

2010-01-15

Label

Flapjack

Catalog

FLAP004