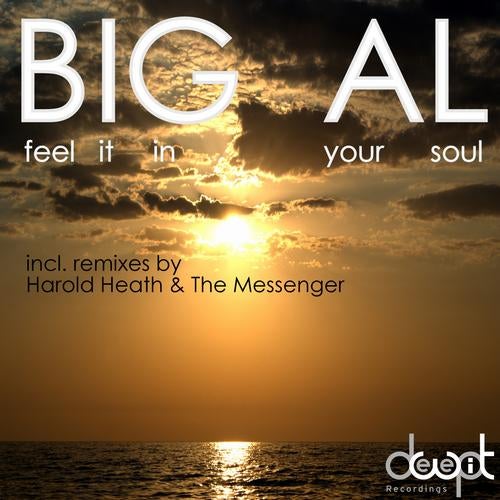 It is said you feel good music in your soul and that is what this Single is all about. "Feel It In Your Soul" comes from the man behind Ready Mix Records, Itom Records, Empty Whisky Flask Records and Haute Musique, BiG Al, also known as the other half of Harlem Knights, Soul Collective, Beat Factory and The Suppliers. With a resume like that and the countless labels and chart topping tracks, you already know this is producer of the highest quality and this Single does not disappoint.
With a more universal dance feel and sound, BiG Al's Original will appeal to a variety of music lovers across a wide swath of genres.

The first of the two remixes comes from Harold Heath, one of the producers that makes Deep House so accessible and loved by such a diversity of people throughout the world. With such a distinctive sound that incorporates a variety of sounds and effects, Harold provides for us a remix of "Feel It in Your Soul" that you will never tire of hearing.

The Messenger, the masterminds behind their own imprint Soul Industries, are a duo who have one of the deepest yet refreshing sounds out there. Which explains exactly why they have released with such a large number of labels including IRecords, Neurotraxx, Reisei Records and Dutchie Music. With pure, honest and true sounds to the genre, The Messenger brings us a sound that just has DeepWit written all over it.

If you are wanting Deep, real Deep House, this is the Single that needs to be in your bag.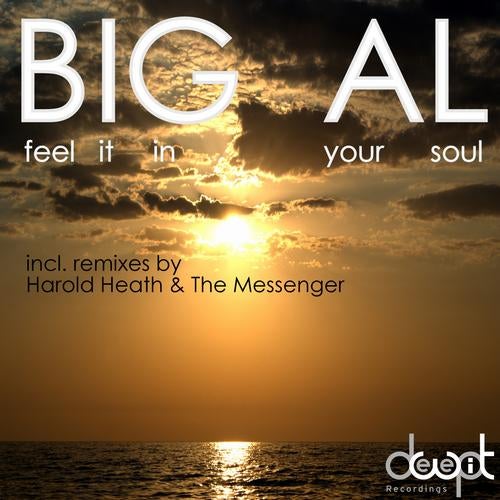 Release
Feel It in Your Soul