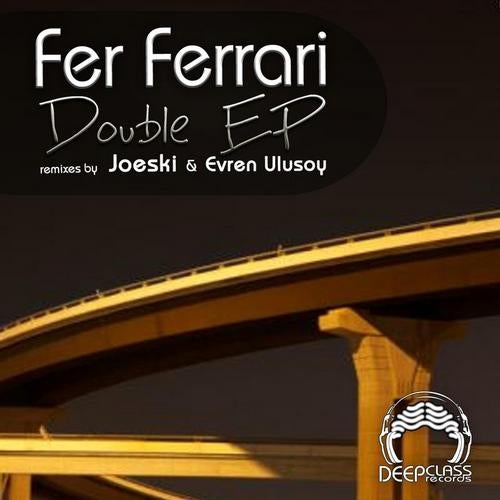 DeepClass Records is proud to present a new one from 'Fer Ferrari' is known for his deep, sexy and lush sounds, with his release called 'Double EP' contains strong remixes from Joeski & Evren Ulusoy, he has gathered support from names like Laurent Garnier, Mark Farina, John Digweed or Dj Sneak. At this opportunity he is showing his versatility with 'Double' is a deep laid back groovy number perfect for the dancefloor, with a lot of synth work and a deep Balearic feel while the ep title track is a tech-deep monster with a very driving groove and sexy vocal snippets and bass stabs.

Feedbacks:
Laurent Garnier - lovely release, Will play the original.
Anthony Pappa - All of the tracks are really good. My favourite is the 'Joeski Remix' and l will play this out. Thanks.
Markus Schulz - Orig and Ulusoy remix for me.
juan mejia - nice release, i enjoyed the joeski remix and the Ulusoy mix! will support!
Lee Curtiss - Nice! Big Joeski remix!!! The original is really cool too!
Onionz - nice music
Ricky Montanari - support on joesky remix
johnny fiasco - keep the juice flowing!
Rennie Foster - i like the orig. remixes good too.
Giom - Liking this, all mixes well done, but Joeski steals the show! Thanks guys
sunshine jones - absolutely love the Ev ren Ulusoy Remix!
Rob Warner - Fer Ferrari's remix is solid! Cheers.
Russell Deeks - Deep and classy indeed, full support!
FARFA - nice deep stuff here
Alland Byallo - The original is really nice, but Joeski's mix really brings out the best elements with arrangement that's just right. I love the Mute remix too.
Jon Lemmon - I'm feeling the original, Excellent deep stuff!
Jon Delerious - Mute remix is nice and stripped back and groovy. Also dig the Joeski mix - will support for sure.
luca doobie - nice tracks, mute rmx is my fave!
joshua Heath - original mix, very very nice. smooth production as usual from ferarri, and the harmonic movement has a great flow. are the remixes are fairly subtle on a variance level, but all sound good. cheers!
Halo - Joeski track is the one for me.
and mamy nore...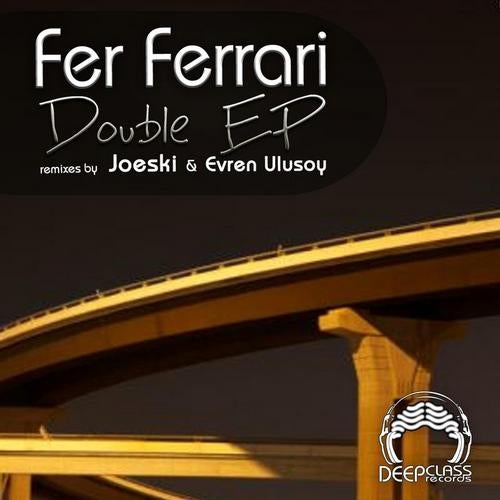 Release
Double EP